Muriel Deschanel
Board of Directors
Applications and Hypermedia Director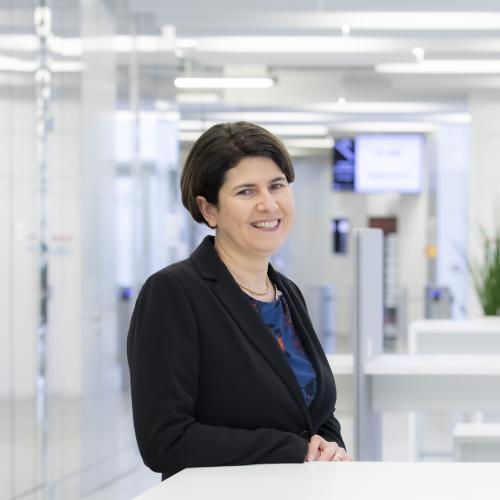 Muriel is a graduate of ENSERG (Ecole Nationale Supérieure d'Electronique et de Radioélectricité de Grenoble). Along with her engineering degree, she also earned an advanced research degree in data processing. She started her career as an R&D engineer and worked for TandbergTV (now part of MediaKind) and NDS (now Synamedia) in the UK where she contributed to the product development of innovative solutions for digital TV. She has held the positions of R&D engineer, project and program manager and R&D team leader. Back in France in 2000, she joined Canal+ Technologies as Head of Standardization. In 2006, she joined Microsoft as Program Manager for European regulatory and standardization issues related to Smart TV and multi-screen uses.
Muriel is the Director of the Research and Innovation area which brings together b<>com's expertise in Image, Vision & Immersion, Human Factor Technologies and Artificial Intelligence. She joined b<>com in October 2016.
She is also vice-chair of the ETSI industry specifications group "ARF", which was set up to develop an interoperability framework for augmented reality applications and services.