Muriel Deschanel
Board of Directors
Standardization Director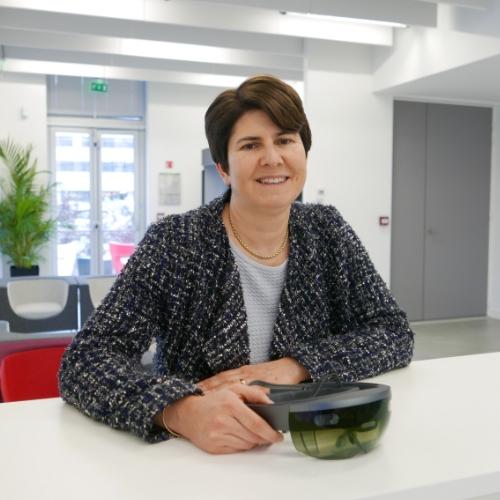 Muriel holds an MSc from ENSERG (Grenoble's National Institute of Electronics and Radio-Electricity) which she combined with an advanced research degree in data processing. She started her career as an R&D engineer and worked for TandbergTV (now part of Ericsson) and NDS (now part of Cisco) in the UK where she was involved in various stages of product development for Digital TV solutions ranging from design engineering to program management and group leadership. She returned to France in 2000 and joined Canal+ Technologies as standards program manager. In 2005, she joined Microsoft where she became responsible for their standards activity in Europe around Smart TVs and multi-screen usage.
Muriel joined the Hypermedia division at b<>com in October 2016 as Business development director. She is in charge of expanding b<>com's leadership into existing and new markets with a focus on advanced media formats and codecs, virtual and augmented reality and digital trust and identity technologies.
She currently holds the chair of the ETSI Industry Specification Group "ARF" set up to develop an interoperability framework for Augmented Reality applications and services. She also holds the chair of the DVB technical working group "Internet Protocol Infrastructure" (DVB TM-IPI) developing specifications for the delivery of A/V services over fixed IP networks.