work at b<>com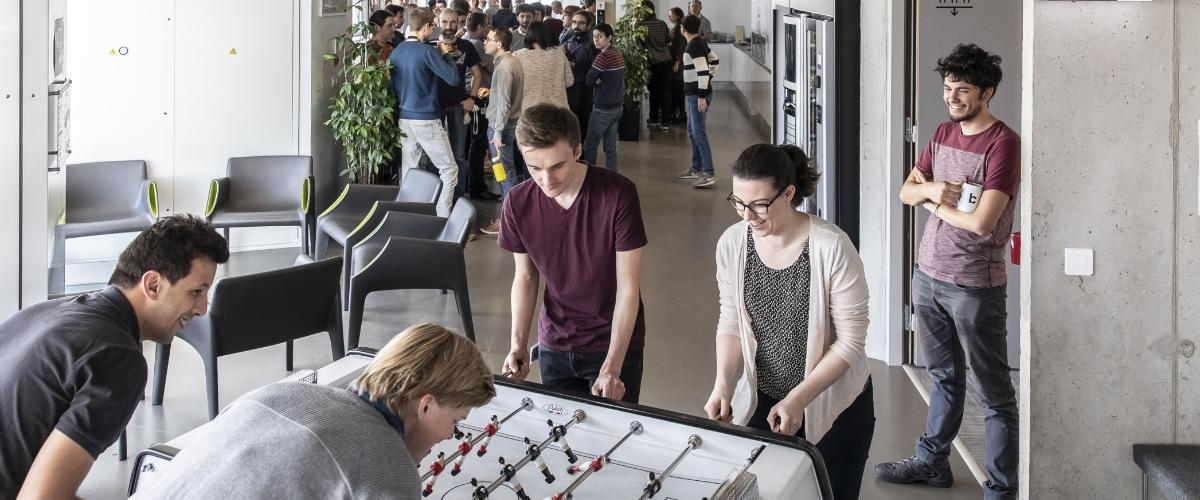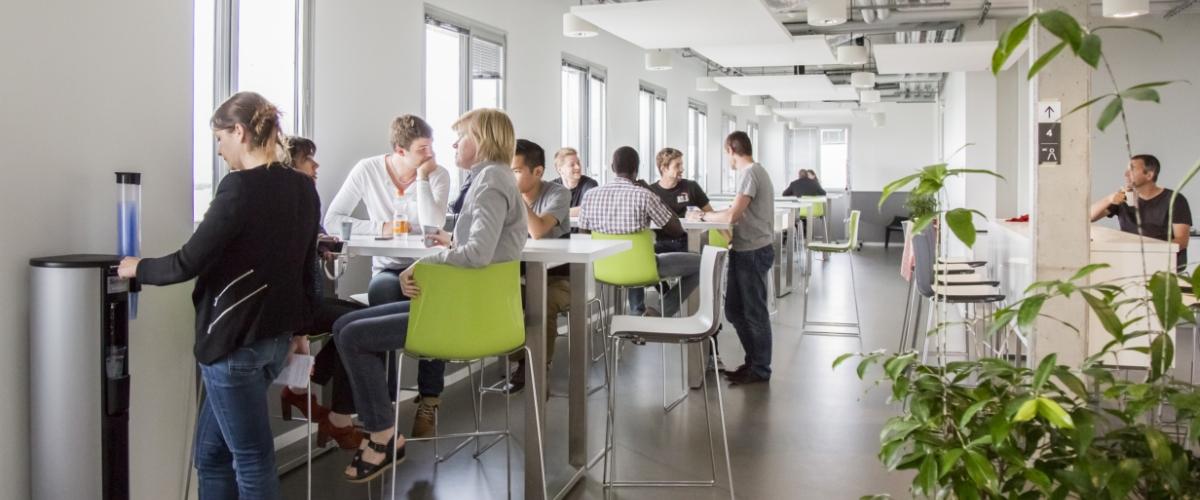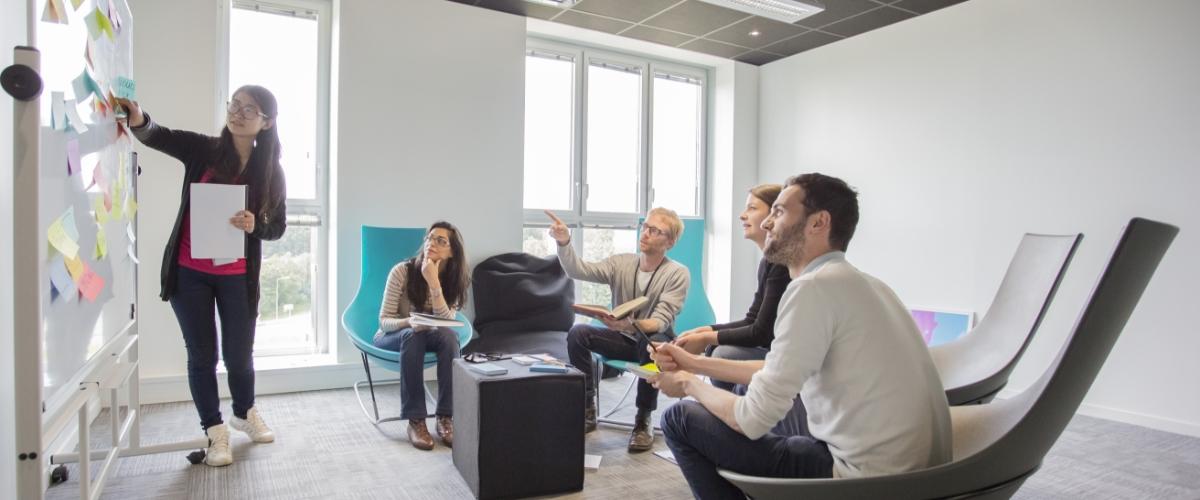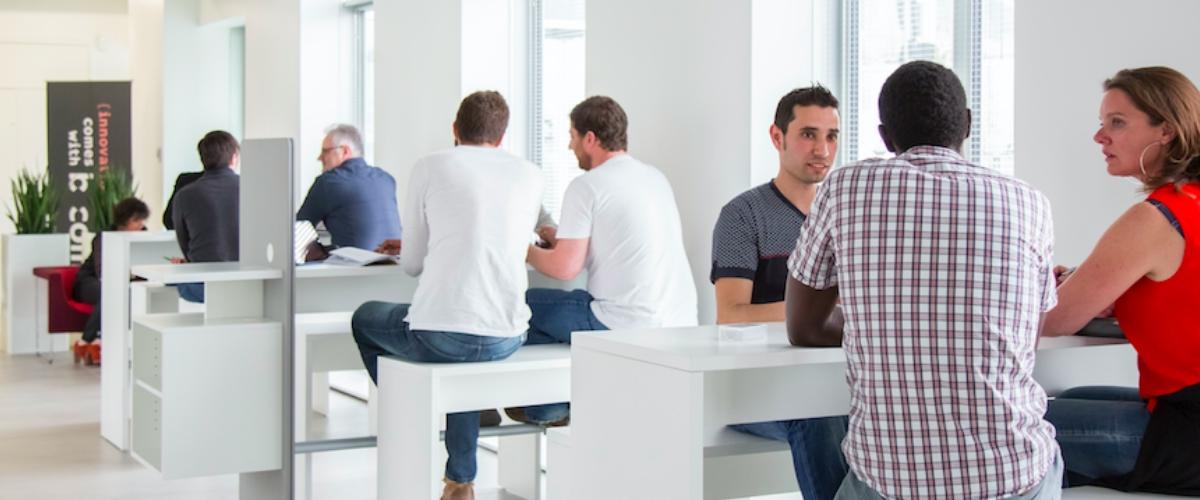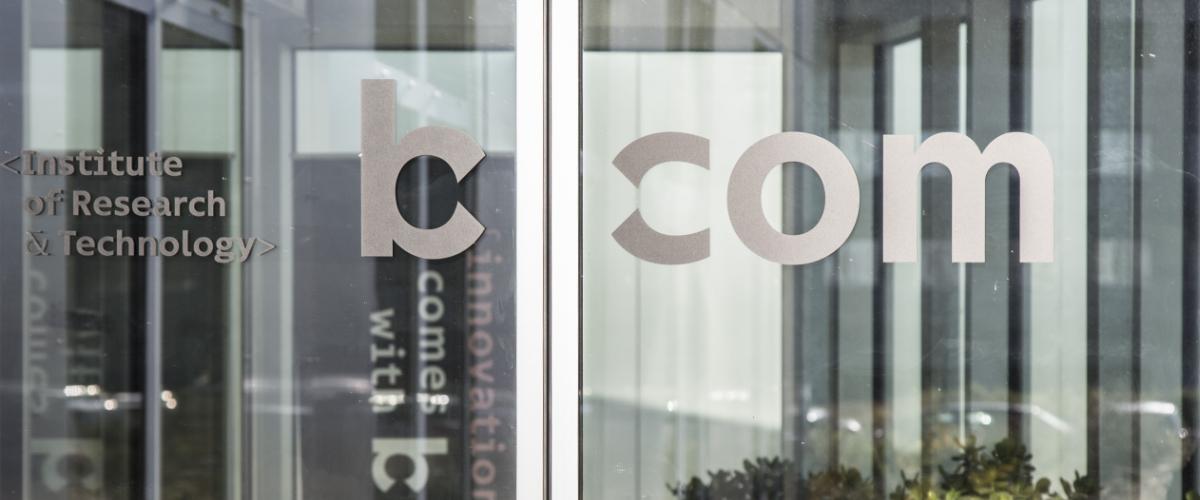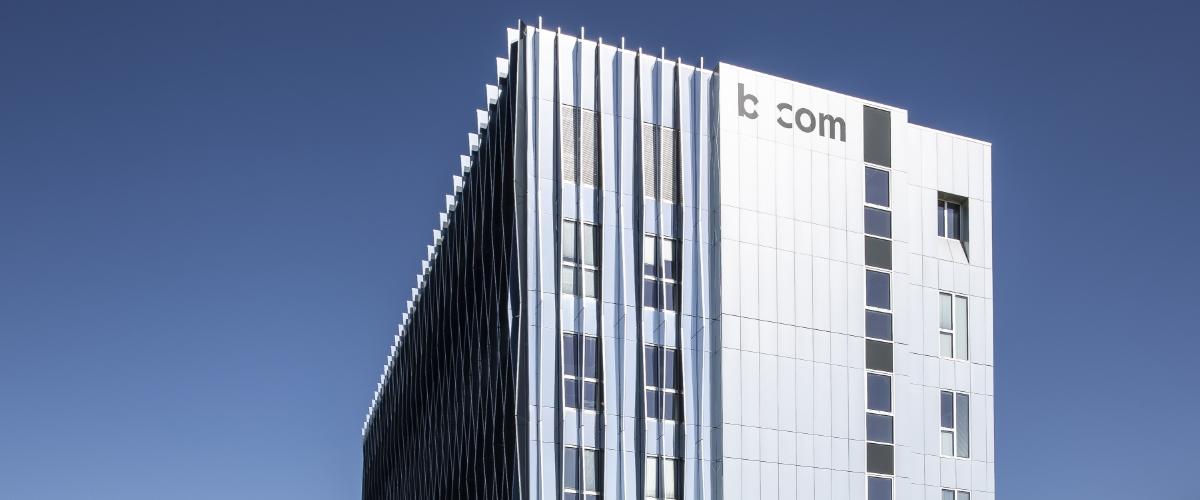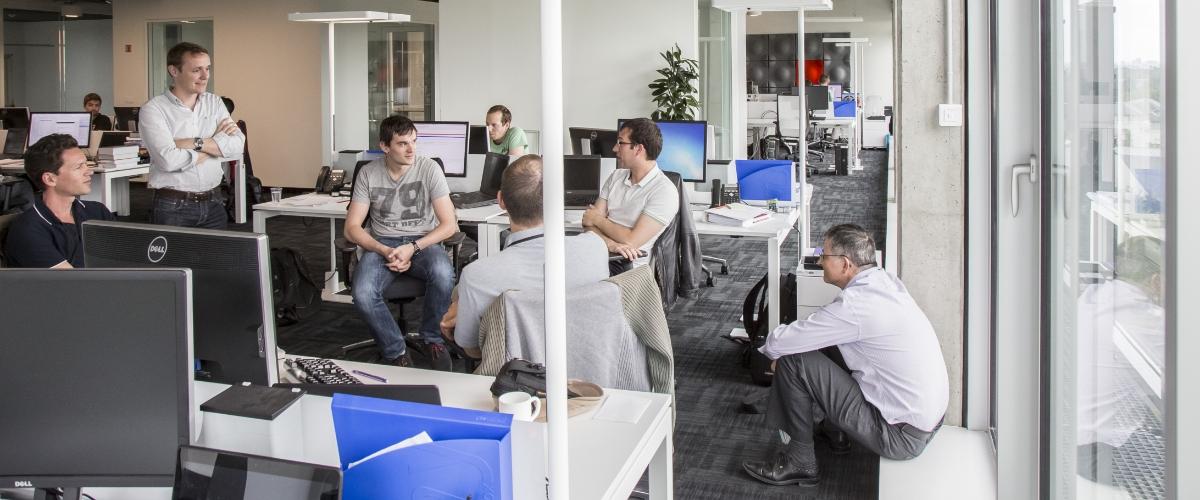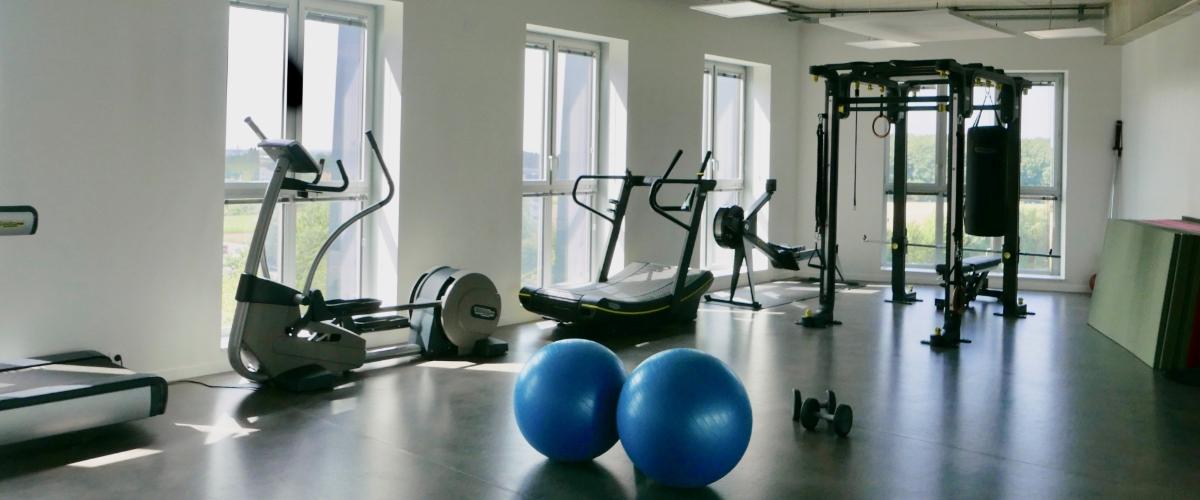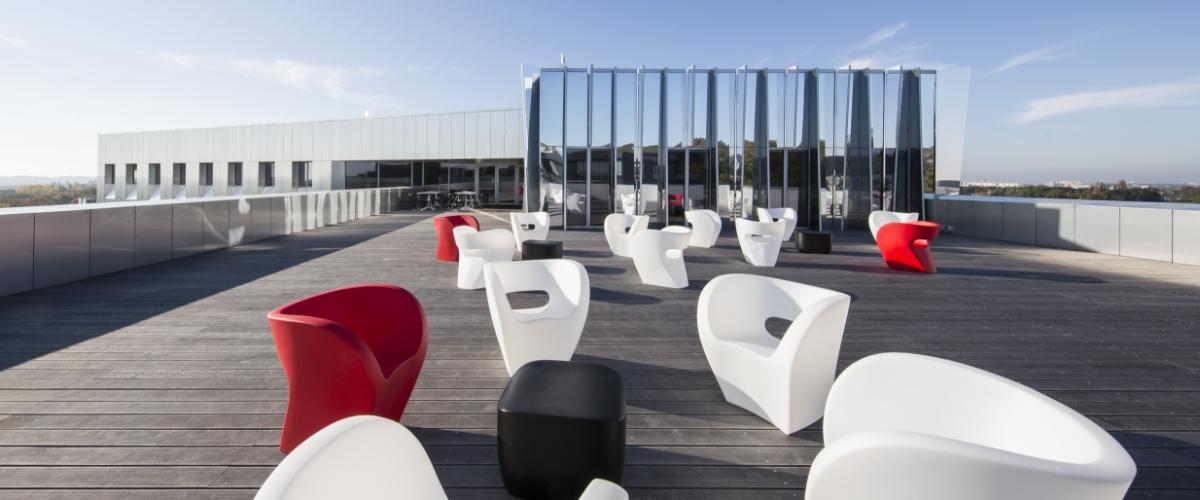 Joining b<>com means joining an enterprise whose human values and values of scientific and technological excellence are critical to its hiring process and career management.
b<>com draws its energy and the quality of its technology solutions from the diversity of its teams, drawing both from a variety of corporate cultures and academic practices and the many nationalities that b<>com's people hail from.
b<>com also makes equality in the workplace one of its top priorities. The Institute of Research and Technology signed a gender equality agreement in June 2021, and has earned a 99/100 score on the workplace equality index from the Ministry of Labor and Employment.
As a showcase for France's digital expertise, b<>com provides an exceptional working environment for its teams: A modern, 6000 m² building in Rennes with a panoramic terrace, fitness center, and workout classes with instructors, a new campus under construction in Lannion, conveniently located offices in Paris, state-of-the-art technological facilities with smart open spaces, and more.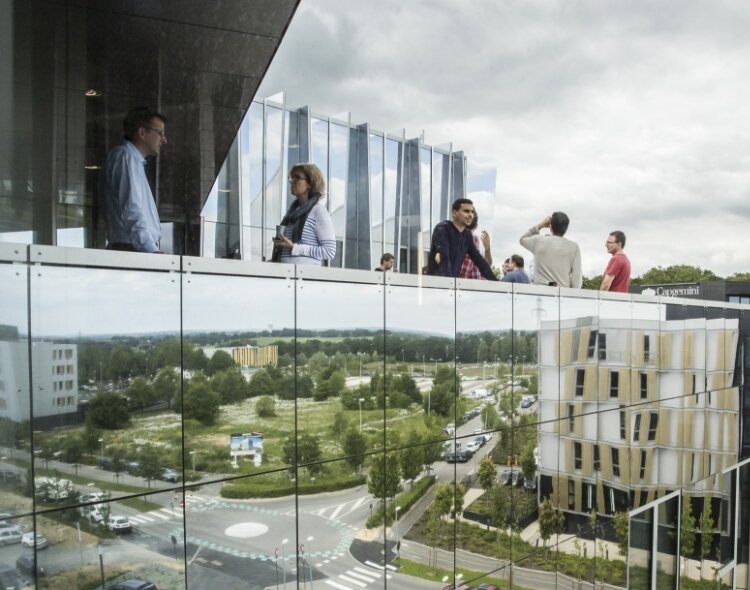 Our sites are built around two objectives: Quality of life in the workplace, and innovation.
Researchers, engineers, doctoral students, designers, physicians, salespeople, marketers, communications staff, psychologists, and legal scholars are just some of the people who cross paths there, making for exciting interactions and added skills and innovation to include in projects.
Want to join the b<>com family to put your skills to good use, expand your technical and scientific understanding, and contribute your enthusiasm, proactiveness, and creativity to our international ambitions? Contact us!
b<>com's people in their own words