/Private 5G: Launch of a plug & play solution for the broadcast industry/
Meet b<>com *Dome*, a compact, ready-to-go private 5G Core solution for Integrators which allows to easily deploy a 5G Bubble with unmatched QoS and security.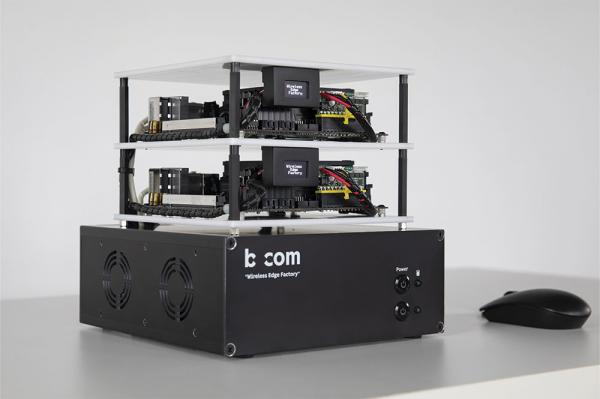 Broadcast contribution: b<>com *Dome* enables the deployment of 5G ephemeral radio coverage at remote broadcast production sites, and the retransmission of images captured by cameras, microphones, in-ear monitoring systems (IEM), lighting, etc., to live production studios.
Broadcast production: In the same case of ephemeral coverage, *Dome* allows to manipulate audio/video streams on site, locally or from Outside Broadcast sites (OBs). 
Discover a demo in partnership with Aviwest, a Haivision company: Production of sports or cultural content via a temporary, private infrastructure that enables the use of wireless cameras, connected to the mobile private network through the Aviwest AIR module. These video streams are captured by the cameras, transmitted over the 5G network, then received, decoded and distributed by the Aviwest Streamhub distribution platform.
Studios: With b<>com *Dome*, television stations and audiovisual content producers can organize their studios inside their premises in a flexible way, using wireless cameras and microphones.
/

HDR Converter: New feature, new demo

/
Our award-winning

HDR converter b<>com *Sublima*

offers a single HDR adaptive conversion solution for all types of video content.
Launched at NABSHOW earlier this year, the new feature now offers variable peak luminance profiles in a single product to cover HDR conversion suitable to any workflow or type of video content while still guaranteeing a perfect roundtrip. It provides unmatched flexibility to broadcasters and video content creators/producers.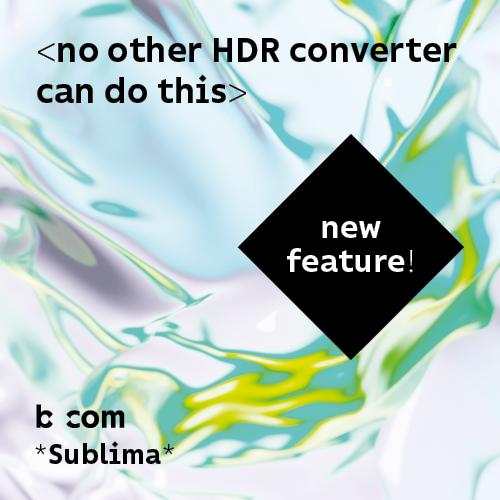 Variable peak luminance profiles: From 203 to 1000 nits.

Lossless roundtrip is preserved.
Dynamic adaptation to the content's characteristics.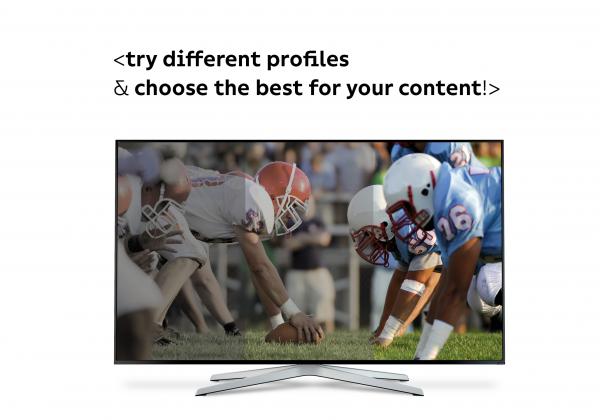 /

Future video formats: Do more with less

/
How to remove unnecessary frames from videos, saving storage and energy, but without loss of quality? Come discover our variable frame rate technology, offering a bit-rate reduction of up to 15% and fewer frames to be decoded on the receiver side. The same technology can be used on the source prior to encoding, saving up to 40% of uncompressed frames to be stored and/or distributed to content providers.
Explore another future tech based on the upscaling technology. Simultaneous HD and 4K (or 4K and 8K) streaming imposes prohibitive bandwidth requirements. Using our AI-based metadata, stream in lowest resolution only and upscale the video on the receiver end to smoothly go from one resolution to the upper one, with an optimized trade-off between bandwidth and visual quality.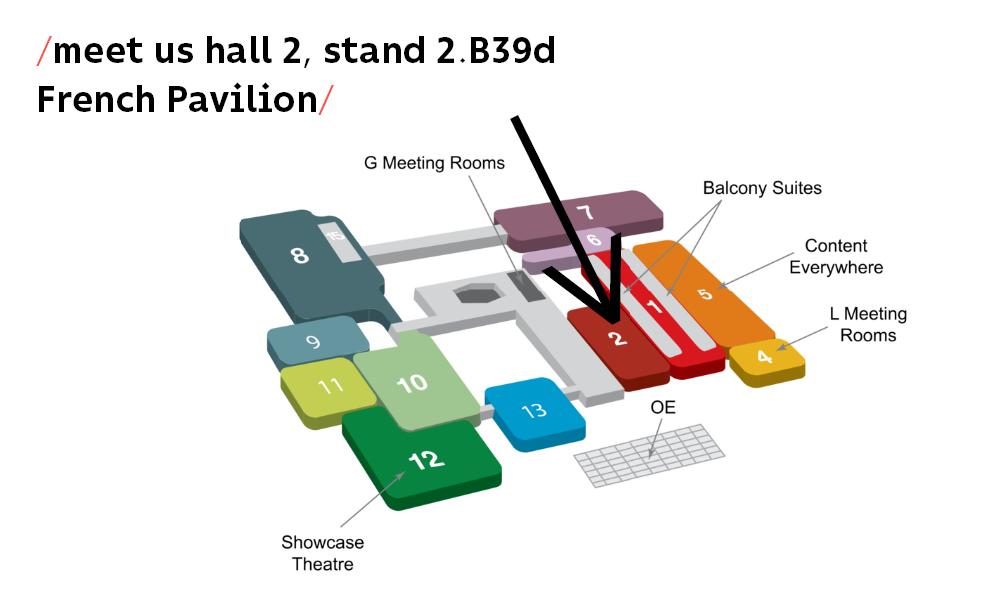 Don't wait up, book your private meeting: