content is key for HDR conversion
It is a fact that there are very different production practices and needs across content types. For instance, if you are broadcasting or producing live sports, you could consider a medium level of peak luminance to be enough in the conversion process. However, for cinematic content like TV series or films, the full capabilities of the HDR format can be used to maximize creative expression and immersion, which calls for a higher peak luminance. Either way, it is ideal to have the flexibility and test out different options to see what the best level is for your content when you convert it.
one HDR converter for all contents
That's the reason why we developed a new feature for b<>com *Sublima* to address all these practices and needs with a single product. It now offers variable peak luminance profiles in a single product to cover HDR conversion suitable to any workflow or type of video content while still guaranteeing a perfect roundtrip. Indeed, the lossless roundtrip is preserved for all luminance profiles, while ensuring image-adaptive luminance mapping; there are no other solutions offering those benefits on the market.
no other HDR converter can do this
Nicolas Dallery, Marketing & Sales Director "We said it in 2017, and we don't change a word in 2022: No other HDR converter can do this. Our customers will benefit from this new feature, and so will their own customers, the end-users. The NAB show is the ideal opportunity to discuss their needs during private meetings". 
Variable peak luminance profiles: From 203 to 1000 nits.

Lossless roundtrip

is preserved.

Dynamic adaptation

to the content's characteristics.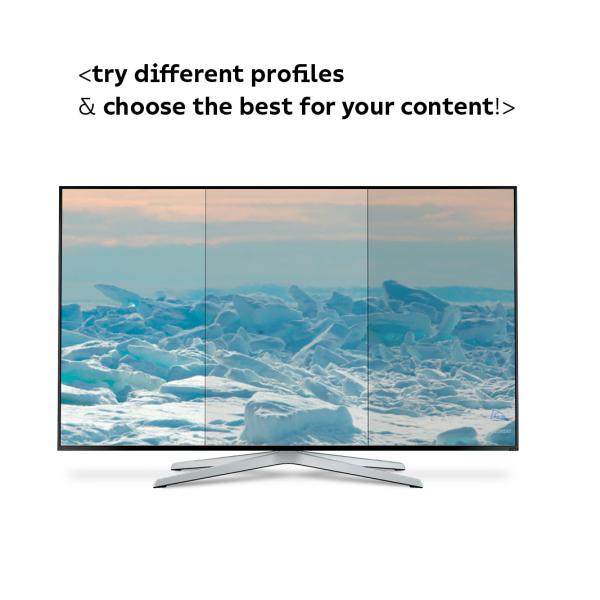 b<>com *Sublima*, a worldwide famous HDR conversion solution 
For those who do not know it yet, b<>com *Sublima* is the only way to get all the benefits of real-time content- adaptive conversion techniques, without any need for manual adjustment. Based on an intelligent algorithm, this product guarantees optimal conversion from SDR to HDR, HDR to SDR, or roundtrip, regardless of the video content. The product won a NAB Innovation Award in 2017 and a NAB Product of the Year Award in 2019. Many broadcast professionals, including live production solution providers and broadcast network infrastructure specialists, as well as video market leaders have chosen to work with b<>com's converter.
Fill out the form below to make an appointment with our team at NAB show 2022 or if you're not attending NAB show physically, let's schedule a call: