Two major trends were notable this year. First, virtual reality (VR), which was already important to the event in 2016, has become so central as to nearly eclipse traditional platforms. Also visible: The fierce battle between the main game engines, as Unity3D and Unreal are in the lead, and the new Amazon Lumberyard is doing its best to pull ahead.
The Virtual Reality Developers Conference (VRDC), initiated last year, has grown massively, and virtual reality sessions also overwhelmed the traditional GDC sessions. Likewise, as part of the exhibition, the largest stands were those reserved for virtual reality: Oculus (Rift), Sony (Playstation VR), Google (DayDream) or Samsung (GearVR). There wasn't a stand that lacked a VR technology or demo.  Some major announcements took place at the conference, like the OpenXR initiative by Khronos, a cross-platform virtual and augmented reality standard, the announcement of an Acer/Microsoft mixed reality headset, or the successor to the HTC Vive developed by LG and Valve, and the price cut for the Oculus Rift, which is now delivered with the Oculus Touch.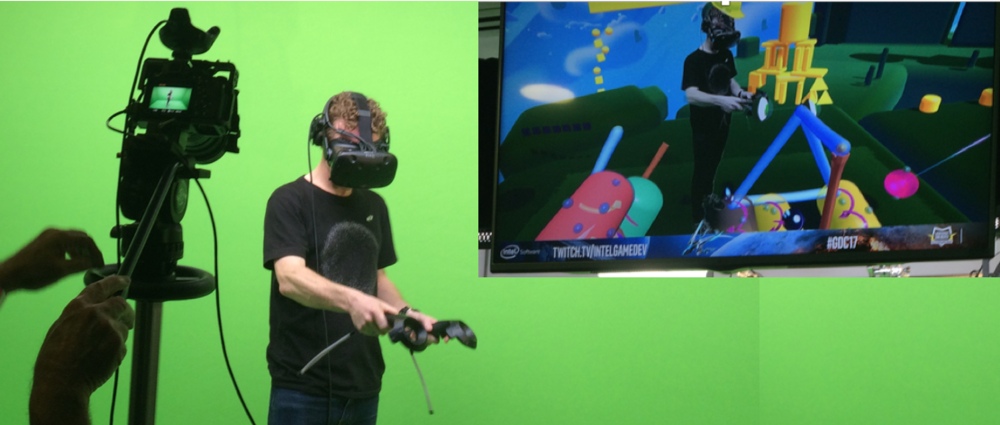 Although the Oculus, Sony, HTC, and Samsung ecosystems are firmly grounded in the consumer market, few actors are willing to take on this market directly. Instead, start-ups and giants are looking to develop innovations that could be integrated into virtual reality headsets in the future. The most promising technologies particularly include eye tracking (SMI, Tobii, GryphonVR) and inside-out tracking (PICO, Qualcomm) to locate the headset in space without additional devices. Worth noting: Wireless and augmented reality technologies were fairly absent from the conference. In parallel with these innovations, content developers are starting to take full stock of virtual reality technology, and were presenting very high-quality games like the excellent Robo Recall, the first AAA* on Oculus.
Behind this virtual reality trend, the GDC also made room for a "charm offensive" deployed by the major game engines: Unreal, Unity3D, and Lumberyard, each one trying in its own way to persuade the developers attending the conference. Unity3D focused on productivity and multi-platform capabilities, while Unreal continued to talk up rendering quality while presenting tools for artists, particularly in the field of movie pre-production. Amazon Lumberyard, meanwhile, is trying to carve out its own space on the market by attempting to show that it can compete with any of these aspects, and to stand apart through native support for Twitch, the streaming platform also developed by Amazon.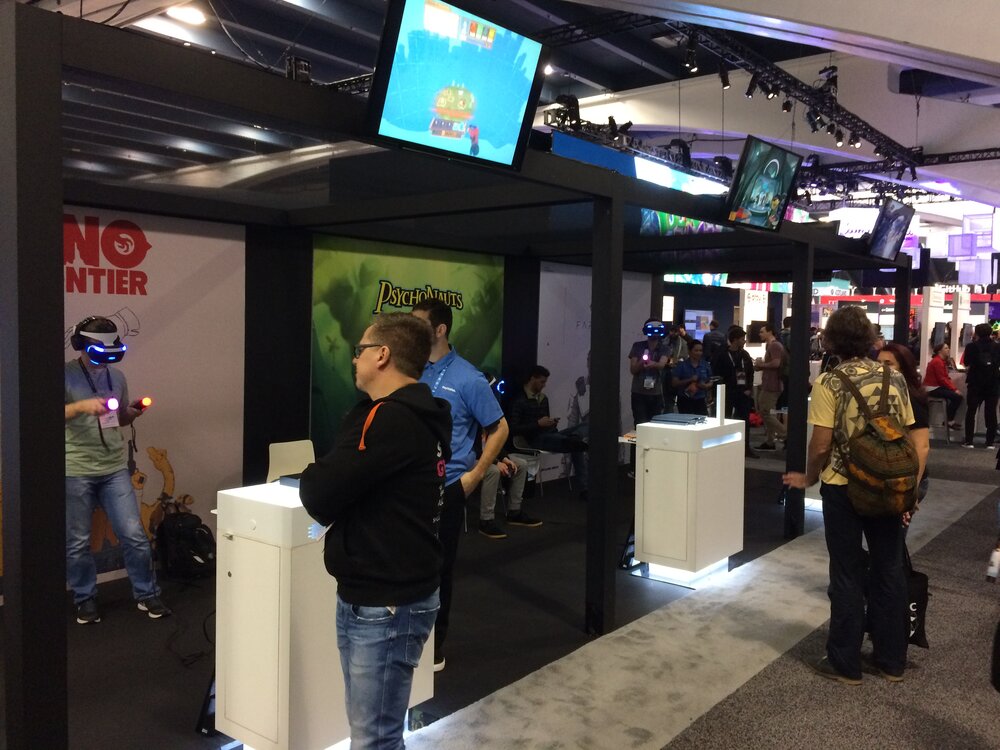 What prospects exist for the future? Affordable, quality devices are here, and so is the content. So will virtual reality enter our homes, or will it remain confined to arcades and amusement parks? 2017 will be a critical year for this technology, and gaming is not its only growth vector, because it is known that Facebook is keenly interested in social applications of virtual reality via its subsidiary Oculus.
*A term of classification used for video games with higher developmental and promotional budgets, or which have received strong assessments from professional critics.