Four b<>com experts are leading two workshops this Tuesday, October 10, at the Learning Show in Rennes: the first on organizational resilience and the second on artificial intelligence.
How can we improve business resilience?
Romain Terrier, research engineer, will help participants in the serious game to raise awareness of organizational resilience and discover what is hidden behind these words. How do you adapt to a crisis situation? What good practices should be developed to bounce back better? How do you mobilize employees? And above all, how can we respond to today's world's changing and transversal issues? So many elements illuminated under a playful, collaborative, sometimes even competitive axis in this workshop called "Prisme", carried by researchers from b<>com, IMT Atlantique, and Rennes School of Business, and developed as part of <echos>, a research project on responsible digital.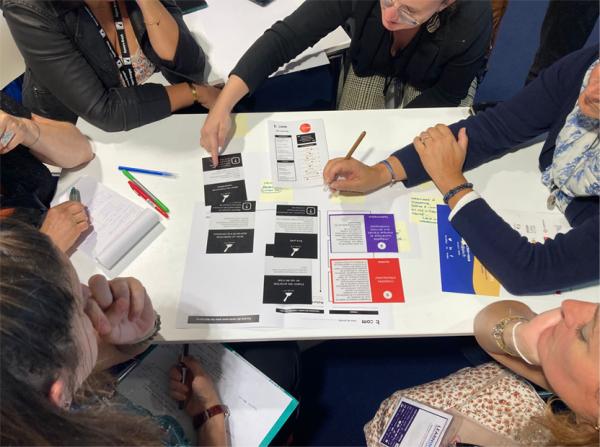 A common foundation for artificial intelligence
Hip Hip Hip IA is a board game made in b<>com, which goes back to the fundamentals of artificial intelligence, retracing its origin, its history, as well as its applications and use cases. The goal to give players a joint knowledge base on artificial intelligence, by combining collaboration and competition. Martin Ragot, researcher in cognitive sciences, and the designer Agnès Vanlerenberghe, supervise the workshop on this game they created.