The ideal, robust private 5G solution for integrators
"By giving rise to large-scale industrial projects, our private 5G solution b<>com *Dome* has shown its competitiveness as well as our ability to provide robust solutions to integrators. "
Nicolas Dallery, Marketing and Sales Director, b<>com.
Benefits of our private 5G solution for integrators:
An all-road, all-purpose interoperable solution

Easy to deploy and operate

A secured solution that gives you control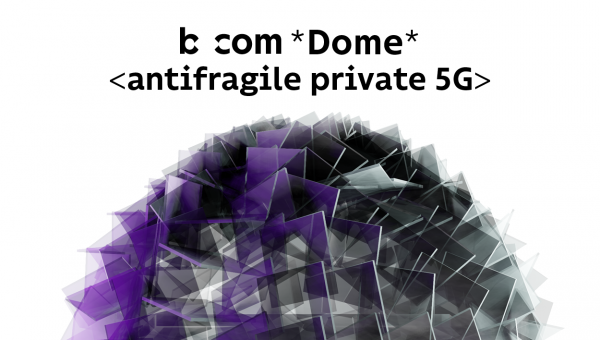 We chose to incorporate b<>com *Dome* technology into our operated private 5G solution for its ease of deployment and for its security and sovereignty benefits. Our 5G end-to-end connectivity offer is designed for SMBs that want to deploy a private 5G network that operates at a very competitive cost, notably through the use of unlicensed frequency bands and cloud technologies. This will allow us to democratize access to industrial 5G and help it roll out on a massive scale in France and internationally.
While private 5G represents a real driver of competitiveness for our French economy, integrating the b<>com core network into our high-quality networks is a new way to ensure sovereignty that will boost the industry of the future and all its innovative practices.
A private 5G solution that adapts to all verticals
Here below are some examples of verticals already covered by our solution.
Do they give you any ideas? Make an appointment to discuss your needs at MWC Barcelona!
Industry 4.0
Applied to the 4.0 Industry sector, the private 5G network solution enables increased productivity and safety within factories, thanks to various applications: The piloting of automatically guided vehicles (AGVs), mobile surveillance of production tools (drones, smart vision equipment), supervision of production lines and predictive maintenance.
The 5G connectivity bubble b<>com *Dome* supports technicians and operators in real time from a distance, and is capable of detecting dangerous situations. In addition, this private network guarantees optimal perimeter security through the use of surveillance cameras.
Construction 4.0
In the context of a construction site, the private 5G network *Dome* is used to enable an AR Cloud platform to display a 3D digital model of the building in augmented reality. This digital twin is able to detect any defects while the work is ongoing (quality control of equipment, assistance to the site manager).
Critical infrastructures
Private 5G is a strong ally to improve critical infrastructure management. *Dome* can be used in a water distribution system, to help reduce water losses, measure the quality of drinking water and reduce the energy consumption of drinking water treatment plants.
Railway and maintenance center
b<>com *Dome* enables the monitoring and management of a large quantity of data in real time. Applied to the railway and maintenance field, the solution is able to automate logistics and improve train maintenance.
>> with SNCF
Healthcare
In the operating room, data is generated in bulk from many sources, and the challenge is to use it to provide the medical team with relevant information in real time. 5G facilitates the exploitation of all the data generated.
In the healthcare field, *Dome* is being used in the creation of a new 5G communication-enabled operating room ecosystem designed to improve patient outcomes.
Where to find us
Come to our booth, no. CS166!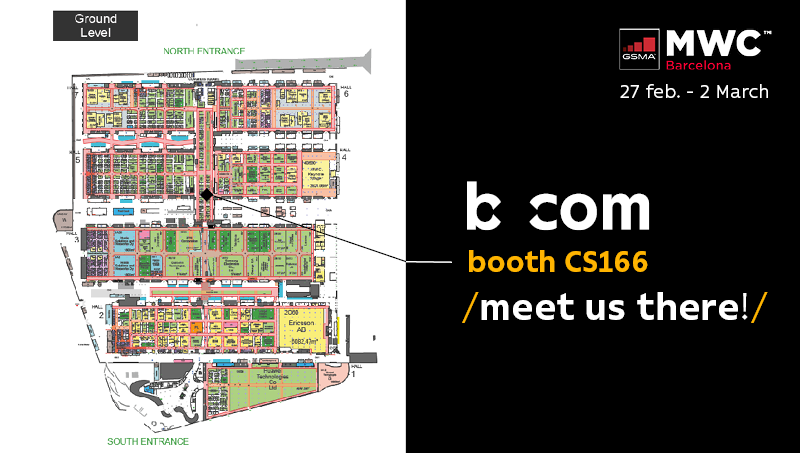 Don't wait up, book your private meeting: