What are you most proud of from these ten years?
Vincent Marcatté: That we're still together 10 years later! We're proud of our accomplishments and look forward to the next 10 years. We've managed to get many stakeholders involved in this adventure, and this group is what has allowed b<>com to create jobs. I also remain very proud of the values and ambition we set out to achieve ten years ago when we created the brand. Innovating for the common good seems commonplace today, but it wasn't back then.
Jean Le Traon: The overall results and in particular the usefulness of the research projects. The appetite of our academic researchers to participate (without volunteers, there's no project!), and the steady pace of these projects over the past ten years, testify to what Vincent pointed out: Beyond the administrators we represent, the whole b<>com community is on board.
What was the biggest challenge?
Vincent Marcatté: I don't know if there was one challenge that was bigger than the others out of the many we had to tackle? (laughs) The initial certification, in 2012, was of course the founding challenge. But it's likely that the biggest challenge in the long run will be this one: Nothing lasts forever! Ensuring that b<>com is seen as a solution, keeping everyone involved committed, is a daily challenge and it will continue.
Jean Le Traon: Imposing a new structure, an 'unidentified digital object' like b<>com, in an already extremely dense innovative ecosystem, was a gamble! We were able to find our place, a new one, without harming the existing actors.
Is there a happy memory, a key moment that comes back to you?
Jean Le Traon: No doubt the b<>com awards ceremony (Editor's note: internal awards recognizing the best work and achievements of b<>comians). The highlighting of new faces, the celebration of projects and the friendly feel of these events make them unique: It's there that I really noticed this "b<>comian" culture, which is another success for the IRT.
Vincent Marcatté: For me, the inauguration of the Rennes campus in 2015 and the light show there by our friends from Spectaculaires. There were many of us, and it was then that we realized, in front of this illumination and this very real building, "that we'd  made it"!
Most important stat to you?
Vincent Marcatté: 1000, the number of b<>comians who've worked to make the IRT a success. It shows the intermingling, the strength of the community.
Jean Le Traon: 240 direct jobs created, for the local impact.
Where would you like to see b<>com in 10 years?
Vincent Marcatté: I would like b<>com to be an international leader in responsible digital tech. In the sense that in France, when we think about digital technology and responsible research, we have a leading institute with concrete solutions for our ecological, energy, societal and even political transitions.
Jean Le Traon: I would be happy if we were able to integrate several of the SDGs (Sustainable Development Goals) into all research projects. The groundwork we've been supporting for two years now is a good start; but it must spread, it must become a reality and a matter of course for all our b<>comian researchers. Without ever losing our technological relevance, of course.
One thing you would have done differently or would like to change?
Jean Le Traon: No doubt a wish for administrative simplification? We can't really control it, but being able to simplify the processes, to reduce the administrative time needed today would make us all more agile.
Vincent Marcatté: In all honesty, I must admit that I have no major regrets because I feel that at every moment, we made the decisions and did things as best we could? Looking back, it's clear that I would've liked to bring on board even more players, especially industrial ones, outside our initial sectors of activity. This remains a great objective for the years to come, to continue to open up and convince major decision-makers, the ones whose say matters, to join us.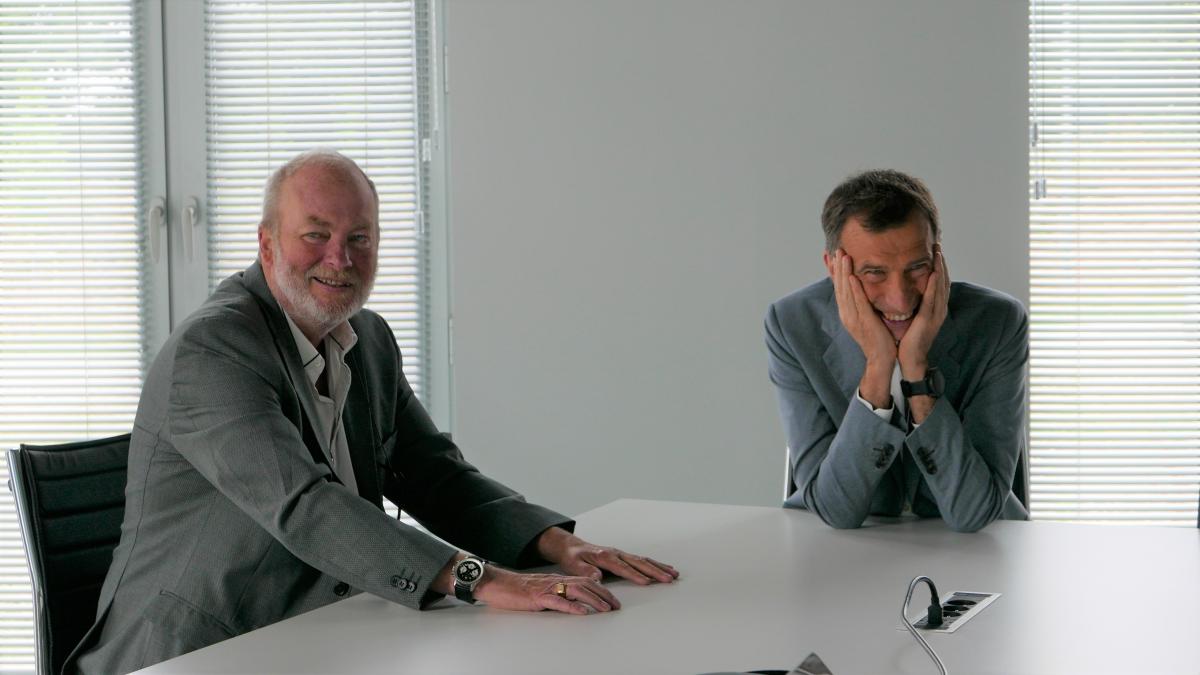 What if b<>com were

...

? by Vincent Marcatté
A figure from history: A couple, Marie and Pierre Curie, who gave everything to demonstrate that science was a solution to human problems, no matter what adversity they faced.
An animal: The dolphin, an animal that lives in groups, is very intelligent and respectful, an inspiring being.
A song: "Bohemian Rhapsody" by Queen, for the unusual format that shifts expectations, and the iconoclastic mix between musical styles.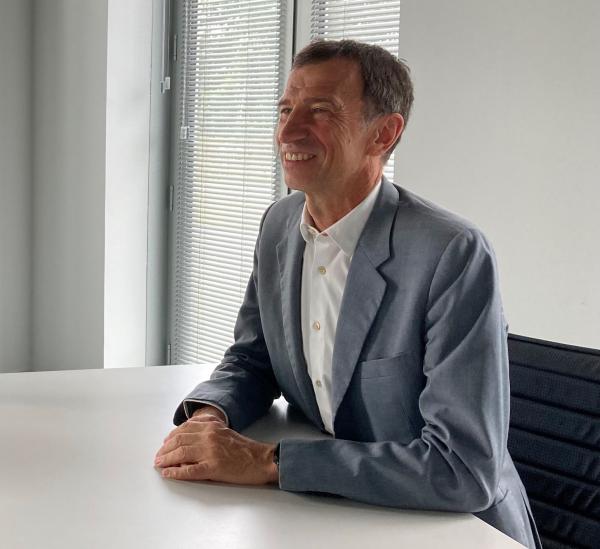 What if b<>com were

...

?
A plant: The reed, which bends but never breaks!
A figure from history: Sun Tzu, not for the art of war but for the art of positioning and anticipation.
A piece of music: "Pictures at an Exhibition" by Mussorgsky, for the diversity of the 10 pieces of music and the flamboyant opening that reminds me of the quality of b<>com's outreach.