On the program for this packed week: "Opportunités Digitales" meetings devoted to start-ups and organized by Québec International, an innovation and economic development agency partnering with b<>com, company visits, business meetings with local companies, and the Web à Québec conference that brings together developers, entrepreneurs, and designers around issues of tomorrow's web.  
Vincent Marcatté, President of b<>com, is taking part in this mission in order to strengthen the many existing ties between the IRT and Quebec. An immersive gala held at the premises of the Société des Arts Technologiques in Montreal was a chance to mention the partnership between the IRT and this original location, a North American institution at the crossroads of research, arts, and technology.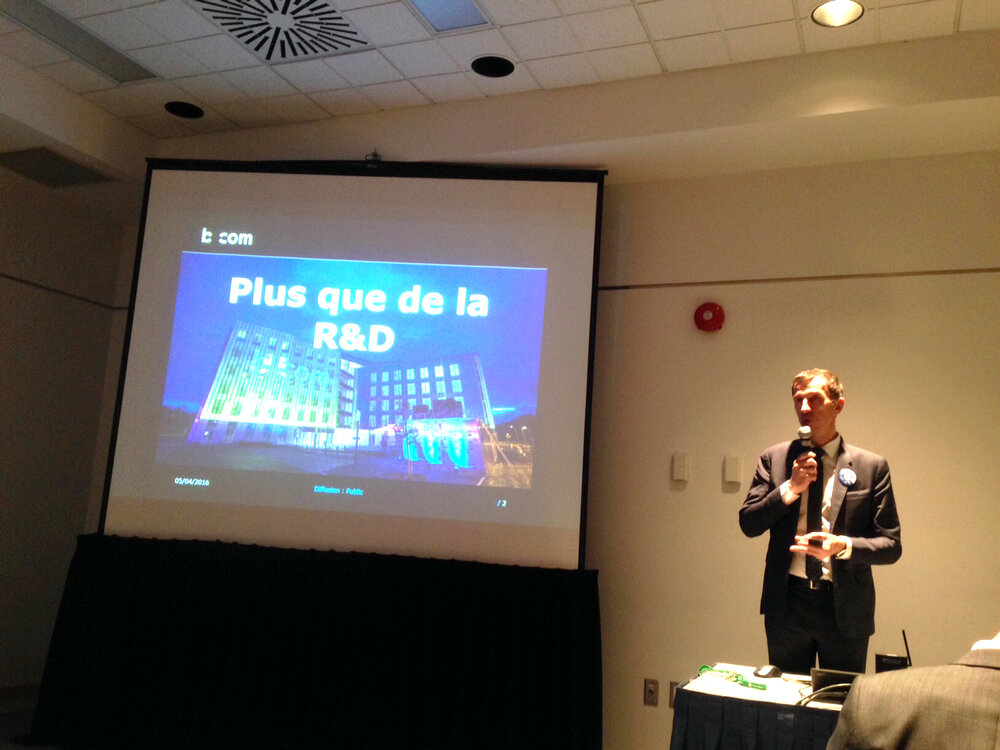 Yesterday, Vincent Marcatté appeared as part of the "Opportunités Digitales" conference to present a success story to Canadian and French companies: The integration of a b<>com technology into a product of the company Etiam. Result: The Etiam-Connect telemedecine solution is optimized to best meet the needs of its users, particularly the University Hospital of Rennes.
In the video: Eric Le Bihan, CEO at ETIAM, Bertrand Guilbaud, CEO at b<>com and Jean-Yves Gauvrit, neuroradiologist at CHU of Rennes.