A private 5G solution for broadcasters
Launched at IBC 2022 in its broadcast version, b<>com *Dome* is an innovative solution that meets the many challenges of the 5G in terms of security, The Internet of Things, latency, saturation and network flexibility.
The technology enables the deployment of a private 5G network at remote broadcast production sites, and the retransmission of images and noises captured by cameras, microphones, in-ear monitoring systems, lighting, etc., to live production studios.
b<>com *Dome* also enables the manipulation of audio/video streams on site or from outside broadcast sites, and the use of wireless cameras and microphones.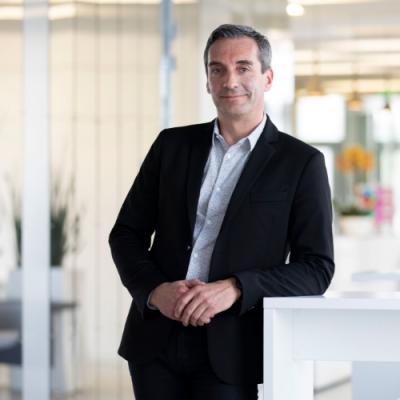 « This wireless software solution for private networks fits perfectly into our customers' existing IT infrastructures and allows broadcasters incredible flexibility without any loss of broadcast quality »
A launch and an award already !
Each year TVBEurope, the leading media in the broadcast industry, rewards the most promising technologies af the show. The main selection criteria are innovation in concept, technical excellence, overall quality and relevance of the product, commercial and operational benefits, and the game-changing potential.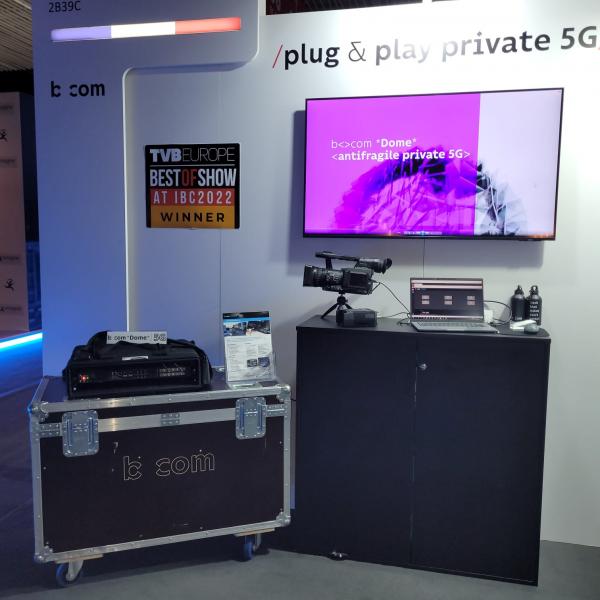 To get a demonstration and discuss your needs, please contact our experts using this form: