Markets are growing
The promise of 5G, IoT, augmented reality, human factors and Artificial Intelligence capabilities are forcing companies to explore the field of possibilities.
These technologies are increasingly used by many companies in sectors as diverse as health, industry, civil security or media. They allow to improve productivity and quality of operations, thanks to innovative solutions such as asset tracking, video data analysis or mobile robot control.
Several studies confirm that the vast majority of companies pioneering 5G have already been able to improve their operational efficiency.
Similarly, remote and live broadcasting of content in high definition and very high speed will improve the quality of media broadcasts.
According to McKinsey, the market for private 5G/LTE networks in Western Europe is expected to reach 3 billion euros by 2030, with double-digit annual growth over the period.
Train your teams to stay competitive
Most companies, from SMEs to large groups, do not have the specialized skills in-house to carry out these technological transformations. This requires very specialized knowledge that is constantly updated.
There is therefore a need to train technical teams so that they can acculturate and acquire solid knowledge on 5G, IoT, Augmented Reality, human factors or Artificial Intelligence.
b<>com *Training* services
But where to turn for training?  Finding the right training can be a real headache.
b<>com, a private innovation center, offers a unique dual expertise, research and industrial. Its collaborators are either industrial players, SMEs or large groups, as well as academic players. The institute is a pioneer in innovation, as demonstrated by its involvement in numerous European industrial projects.
Faced with the growing demand for training, b<>com has decided to make the most of its expertise through a new range of services. The b<>com *Training* services, certified Qualiopi, offer specialists in digital infrastructures or technological innovations, knowledge and know-how of excellence based on the research activity of the institute.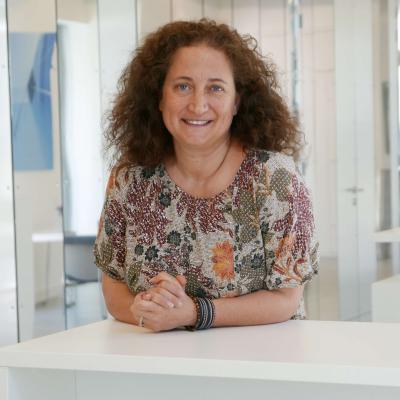 What our clients appreciate most is the quality and expertise of our trainer-researchers. Indeed, each of them is internationally recognized in their field of expertise and offers learning at the cutting edge of technology while being adapted to each need. In addition, Qualiopi certification is a real plus: It confirms our customer-oriented approach and guarantees the quality of our various training courses.
Thanks to our researchers, get trained in 5G, whether for initiation or for an in-depth training. Discover the dates of our trainings on the dedicated page:
Our experts also offer *Training* services at all levels on various subjects such as Artificial Intelligence, IoT, Augmented Reality in the cloud, foresight and responsible digital, holography or human factors. Discover the dates of our trainings on the dedicated page:
Discover the details of b<>com *Training* services:
(the catalog is only available in French)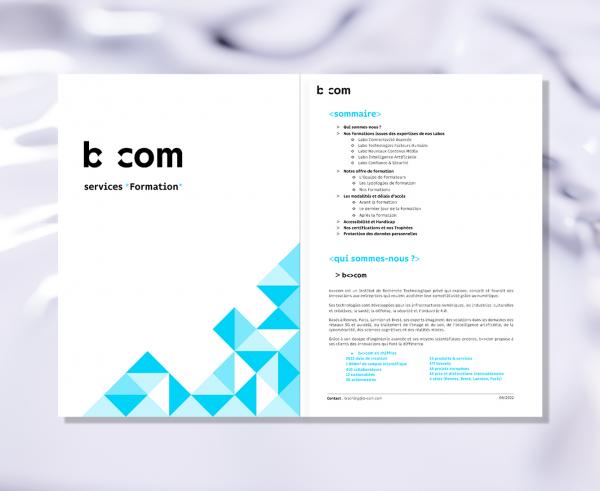 For more information about our *Training* services, please contact Catherine Bouthéon via the form below.