It is a privilege to have been selected by the Ministry of the Ecological and Social Transition to represent what technology can provide in teaching about environmental issues. Innovating for the common good is the ambition of b<>com, as spotlighted here.
This is also a rare chance to present these technological innovations to a crowd of decision-makers: political figures, leaders of large corporations, NGOs, researchers, scientists, and more. In all, 8 000 people are expected in Bonn this year. They will include Emmanuel Macron, French President and several French ministers.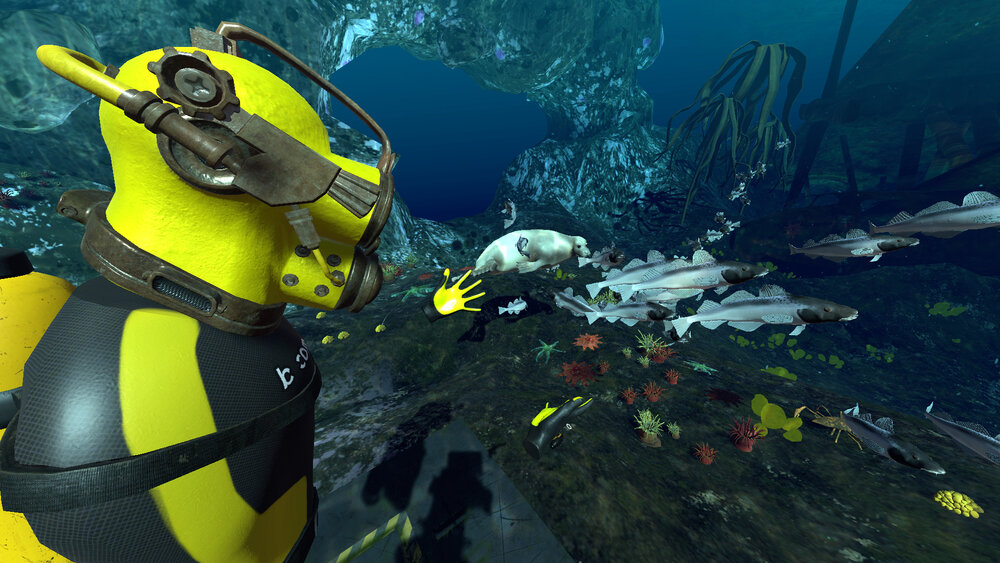 The Virtual Arctic Expedition is a unique virtual reality platform that combines a set of technologies to help users feel comfortable and immersed. It was developed with the Brest aquarium Océanopolis around fun and educational content to teach people about the beauty and frailty of the marine ecosystem. This experience plunges four participants at once 20m deep and encourages them to discover the environment's vulnerability. It's also a trip through time from 1950 to 2100, showing the risks related to climate change. This forecast has been created in cooperation with globally recognized scientists for a realistic, interactive and immersive result like none other.