4K is everywhere
When shooting video, 4K is combined with HDR and HFR, and in the studio, production and post-production equipment and applications are being upgraded. Encoders are also following the HEVC/4K trend. Ultimately, although the end user sees a benefit to 4K and if the monitors available on the market are also mostly 4K, HDR will need only a spark to blast off.  
A tidal wave hits the studio: 'Everything over IP'
The work of the Video Services Forum, which offers the ability to transmit all studio flows on computer networking infrastructure, has led to a real technological breakthrough, which is a source of flexibility and economies of scale. Adoption has been fast, particularly owing to the AIMS consortium that has gotten every major player in the market involved.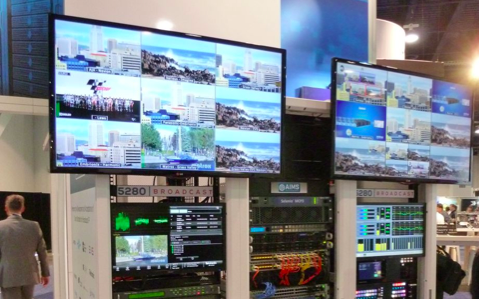 LED screens are increasingly realistic
Big LED screens are growing in size and quality. Pixels are getting smaller and smaller and now stand at 0.9mm, and resolutions are steadily exceeding 4K. Innovation is also continuing, with transparent OLED screens like the one made by Planar.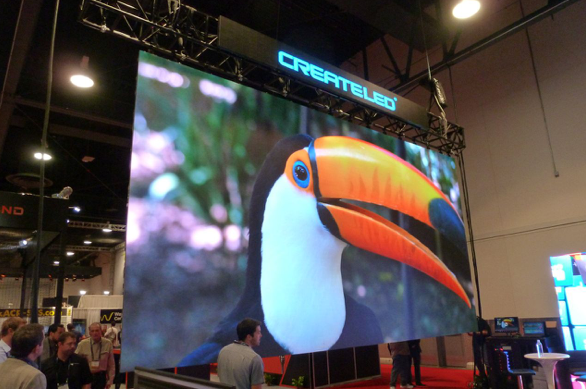 Sound in virtual reality
Whether for recorded or live sequences, 3D is now able to supplement 360° visual experiences. In addition to more traditional GoPros, 360° shooting is using rigs with professional cameras. Nokia, with its all-in-one OZO system, offers attractive quality and capture capabilities. As with drones, 360° virtual reality is of increasing interest to the professional world.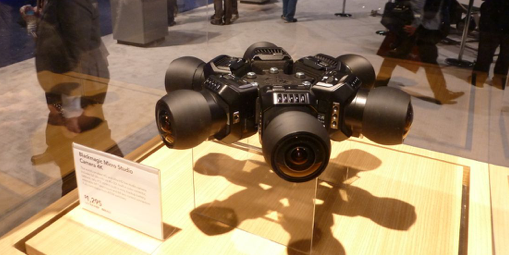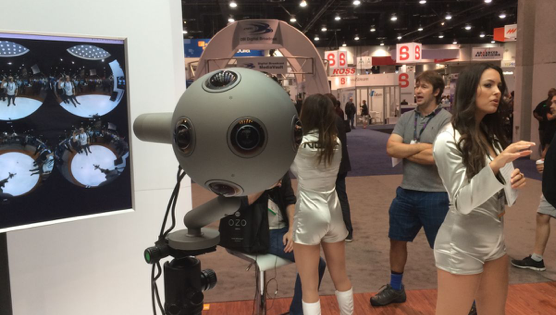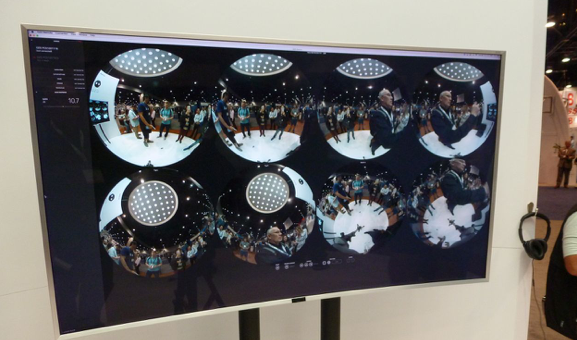 Some integration of the cloud
The cloud was touted at several traditional players' booths. However, close examination reveals that their approach has been only to virtualize processing without changing their architecture. They are therefore not "cloud-ready". The only exception is Harmonic, which has used the toolbox offered by web players and is starting to implement them in its VOS product.
Drones still frequently present
As we saw at CES, drones, which have already had a strong presence the past two years, are entering professional fields with machines that can carry high-performance cameras. In addition to flying models, there are also drones that drive or crawl, so that they can always get up close to the action and produce captivating images.