Our presence in Futures Park was a chance for b<>com's teams to present their latest inventions to the industry's biggest names, in particular: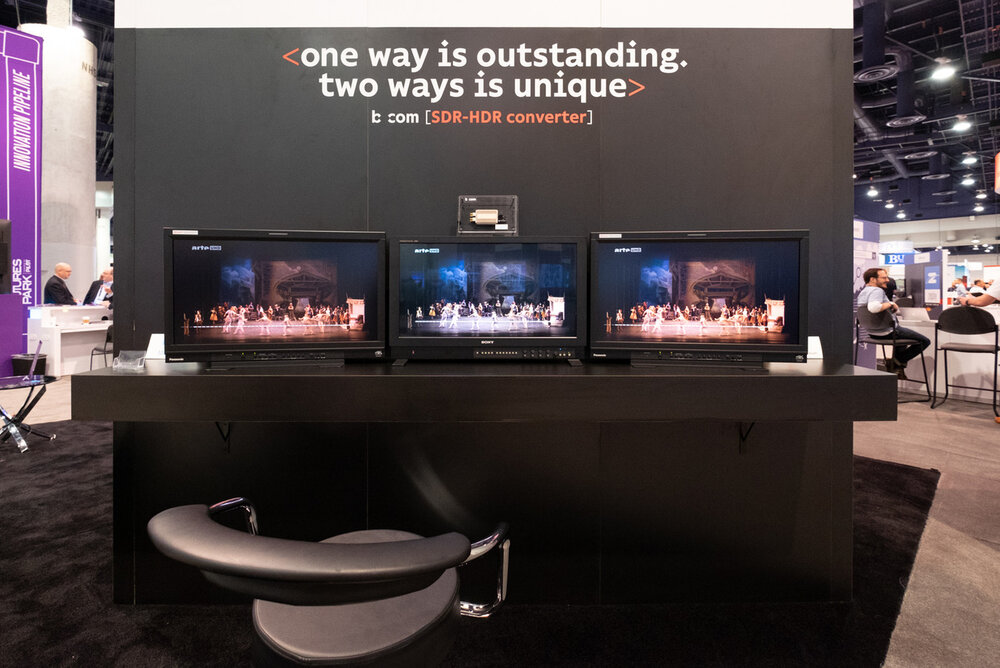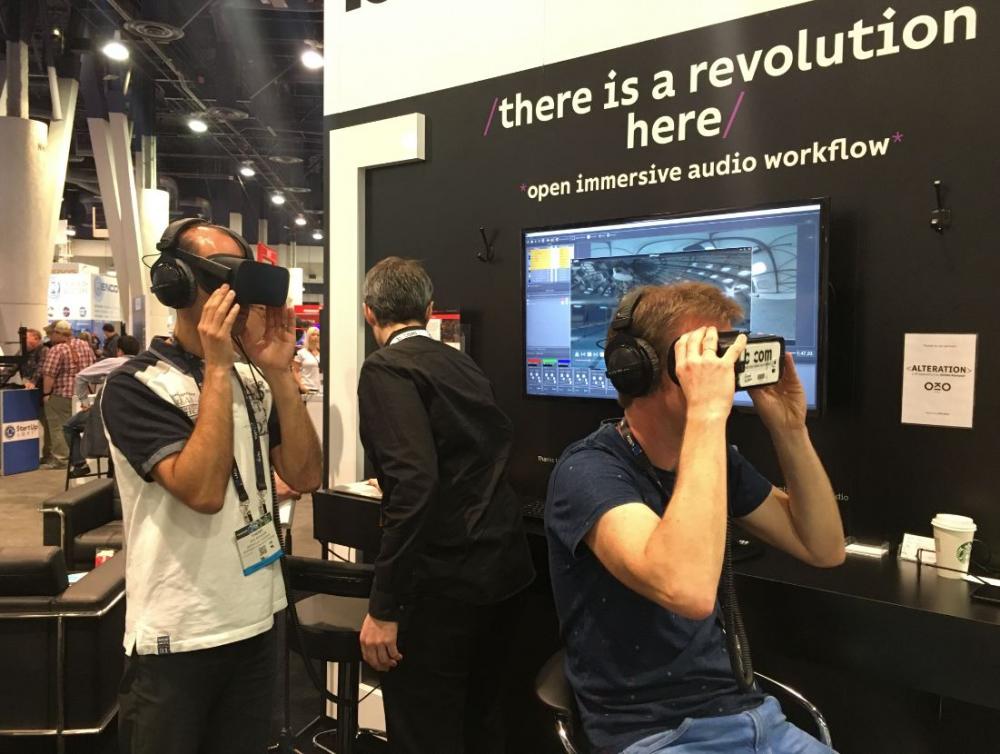 a new upgrade to b<>com *Ultra Marker* in SaaS mode, offering greater simplicity and flexibility for watermarking a large quantity of content.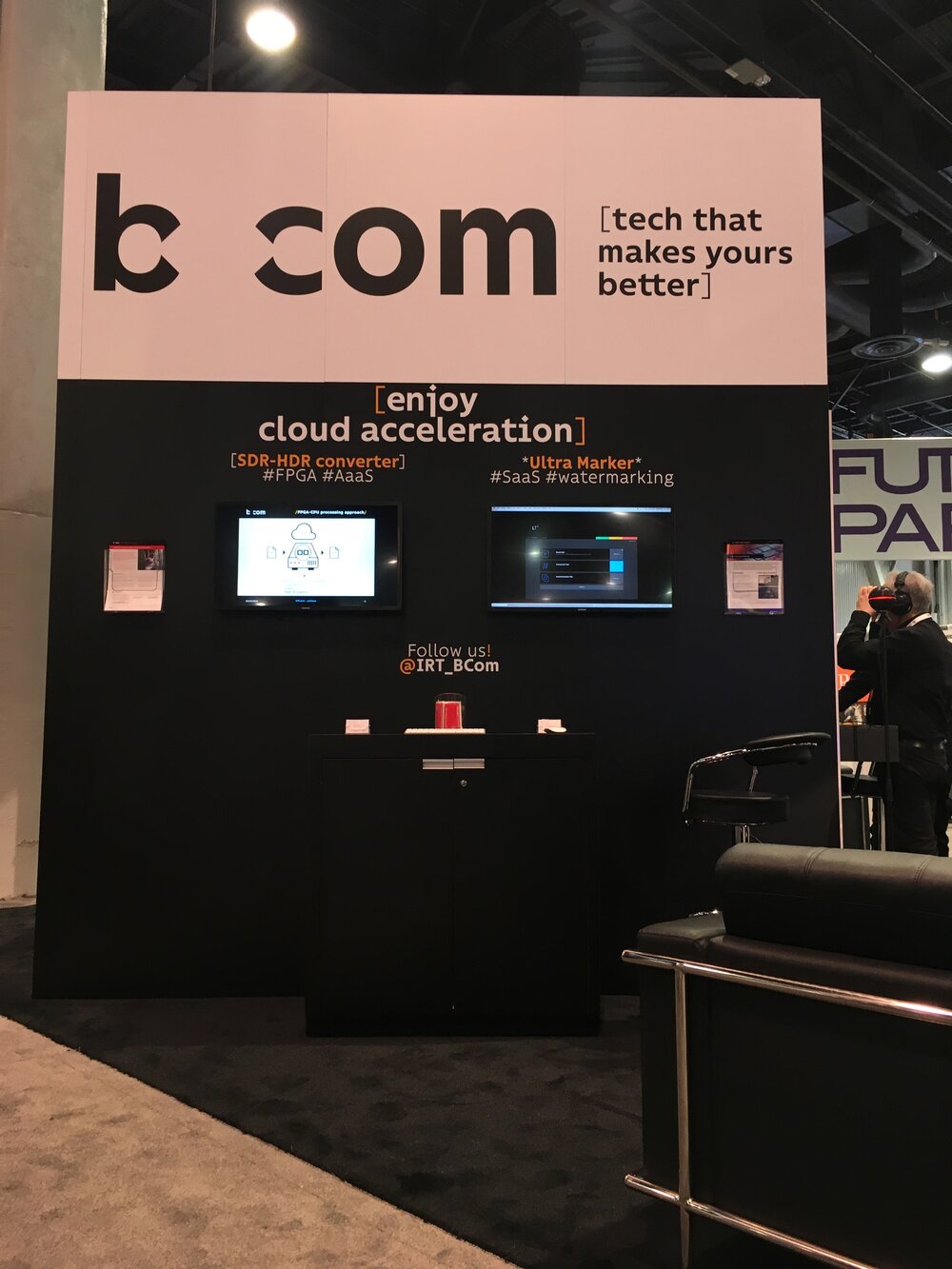 According to Ludovic Noblet, Director of Hypermedia at b<>com: "We were discovered by chance in 2016 and visited out of curiosity in 2017. 2018 marks our credibility and legitimacy, and we now get visitors who know us and are truly interested in our technologies. The quality of the contacts we've made is impressive, and our partnership strategy with key players like Harmonic, Embrionix, Qualcomm, and the Fraunhofer institutes is paying off."
"After signing our first technology licensing contracts in late 2017, we have persisted and launched promising new discussions with major players in the market, for all of the technologies being presented this year," adds Nicolas Dallery, Director of Marketing & Sales.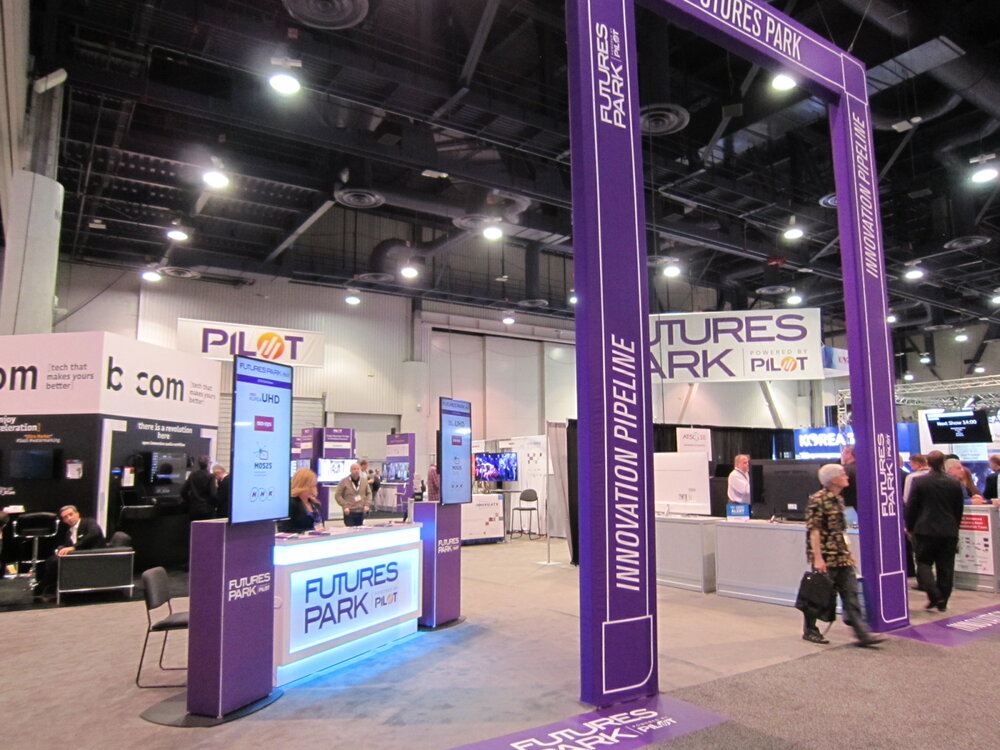 Among the show's major trends, four keywords jump out: SMPTE ST-2110 IP Transport, 4K, and HDR. It is debatable, however, how mature and deployable the transport solutions widely presented by all players actually are, many of which are found under the hood in complete production applications (GrassValley, Imagine Communications, Nevion, MediaLinks, Harmonic...). However, it should be noted that the components have become commodities (Embrionix, Mellanox, etc.).
For 4K and HDR, the solutions are probably mature, but not yet deployable. In other words, the players are not yet done maneuvering, and industrial alliances have not yet stabilized, particularly with regard to HDR.
Note that artificial intelligence is also making its appearance at some stands, particularly at Google, Amazon, and Microsoft, but remains limited to the automatic addition of metadata.
Network and content security remains a subject of interest at the show. Finally, numerous green-screen demos were presented with quite impressive mixtures of artificial and real environments. It should be noted that virtual reality as such was less common than in previous years.