In the middle of an area devoted to medical technology, the health teams presented two exclusive demonstrations: The medical version of the real-time SDR-HDR converter that won an award at NAB this year and [3D Localization], a solution that makes it possible, without markers, to detect, locate, and track 3D objects in real time within augmented reality applications. More than 200 visitors were ultimately able to attend b<>com's demos and the feedback has been very positive.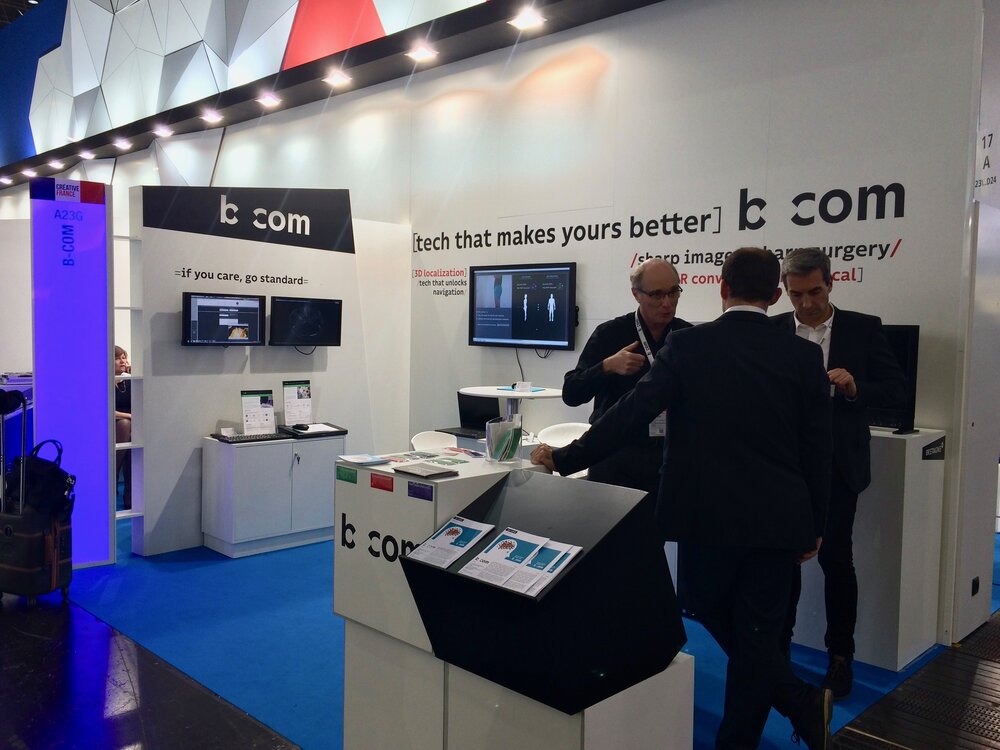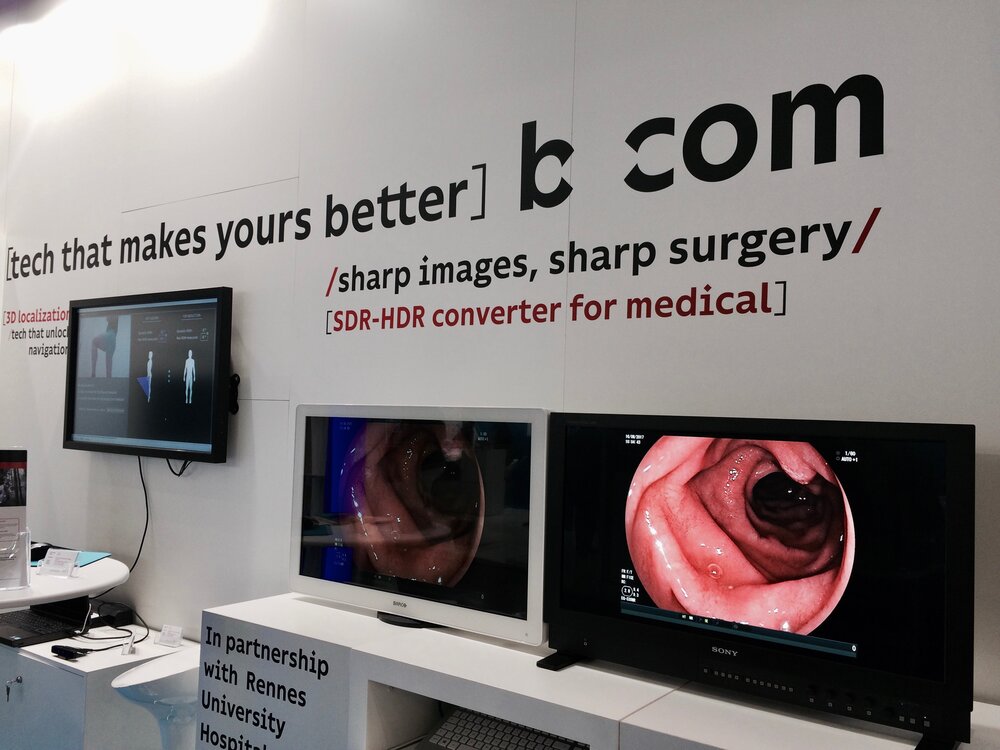 Overall, the Medica show confirms that the field of health is doing well. The event has been constantly changing: The conference has been stepped up, and is continuing to grow as seen by the addition of a new hall. Ultimately, the trend is moving toward medical shows like Chicago's RSNA with live demos at ultrasound stands. Another item of note is the feeling of a rivalry between nations to impose their own technologies, with an increasing focus on Asian countries.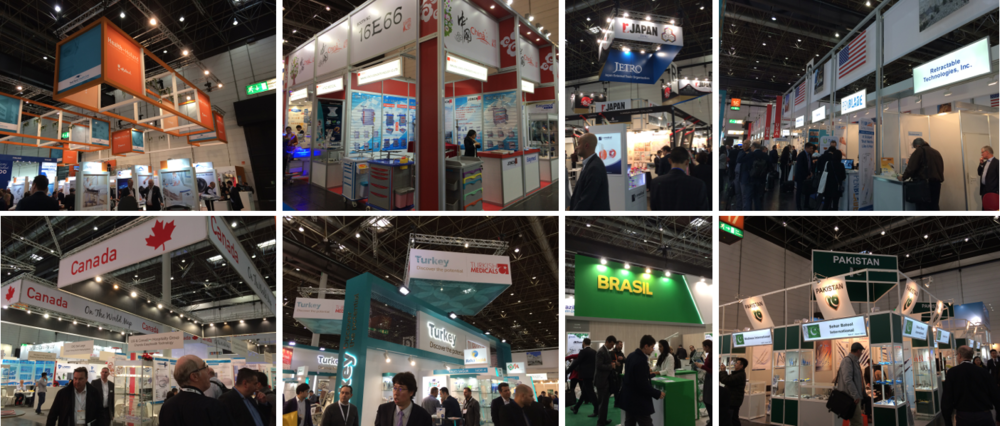 The star halls (9 & 10), which mark a real crossroads between tech and business, continue to draw large companies, like Sony Philips, Samsung, Siemens, Stryker, Olympus, Storz, and Richard Wolf. Hall 18, a new addition, includes analysis laboratory equipment; is this a sign that genomics will surge in the coming years?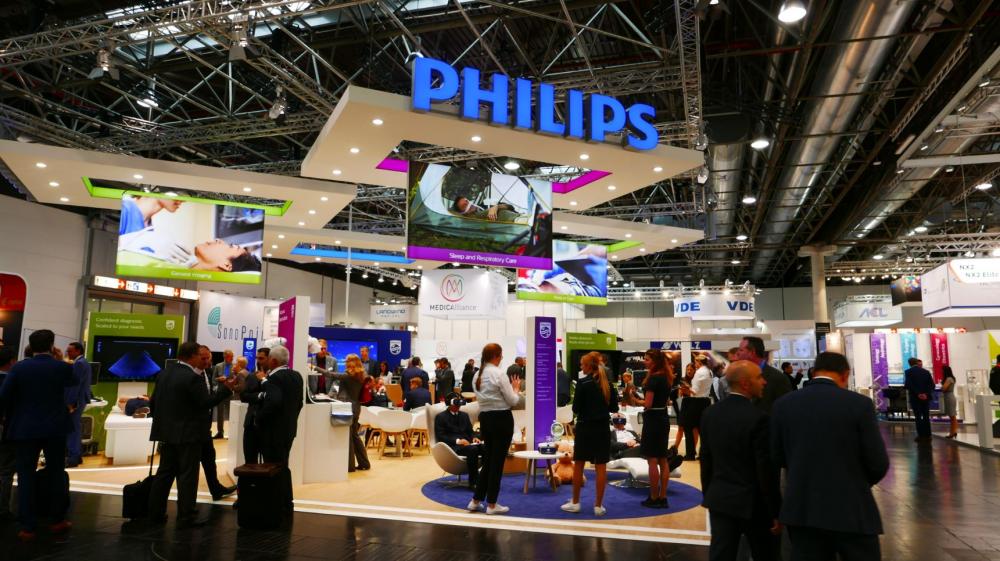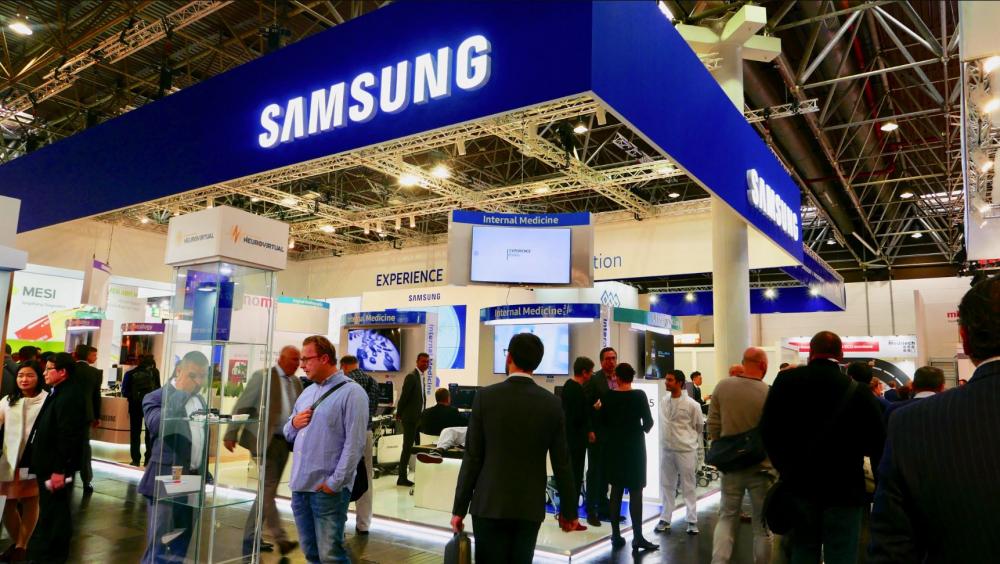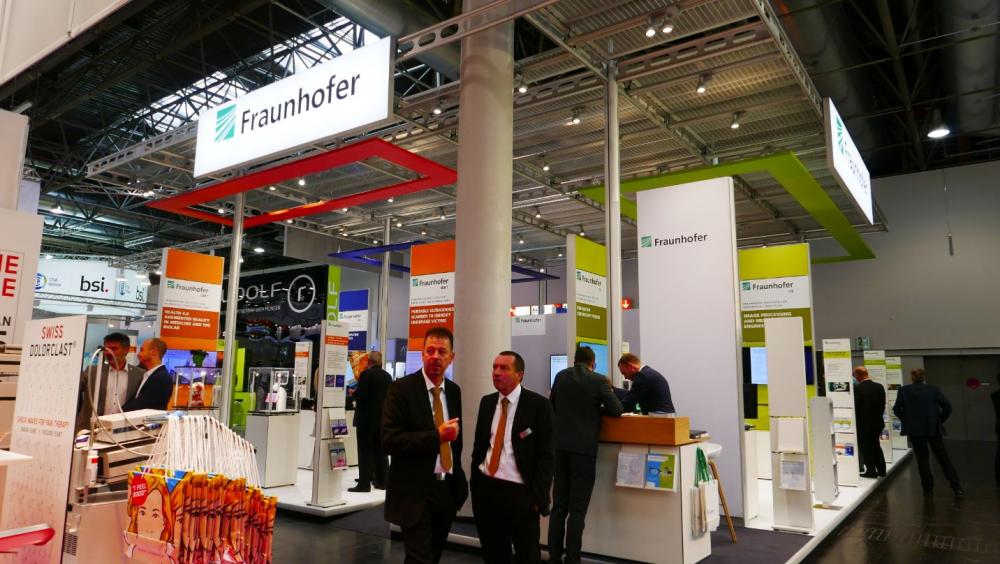 With respect to trends, virtual reality is everywhere, as a selling aid and to attract visitors. Patient stress reduction, training, choosing equipment in operating rooms: The applications are numerous, and everyone intends to show that they're including the latest technologies, but for now, none are central to their product. Also of note is the sizable role of high-definition screens (4K, 8K, etc.) that provide real added value in some exams (such as during endoscopies). However, this is another case where practical uses are wanting, and economic factors are inhibiting growth: There are not yet any medical HDR monitors, given the lack of Sony's Crystal LED displays that were present last year. IoT players are also present, particularly with connected bracelets and physiological sensors, but the medical market is still a tough sell, as there is a lack of real added value and a business model. Finally, this 2017 edition seemed to show genuine interest in augmented reality, but the applications remain low-profile.