It was our pleasure to welcome Frédérique Vidal, the French Minister of Higher Learning, Research and Innovation, to our Rennes campus yesterday as part of her "Territoires de Savoirs" tour, alongside Guillaume Boudy, the government's Secretary General for Investment.
The Minister chose this day to announce a €450 million grant to the country's IRT and ITE institutes to support them in their mission of industrial innovation and technological research.
b<>com's grant comes to €32 million, including €23 million between now and 2023 and a further €9 million that could be added to last until 2025, subject to commitments from partners. With this new wave of financing, the government intends to support businesses over time as they co-invest in technology research.
"We are at a point where it's especially important to invest in research and innovation, as a way of stimulating the economy, building our future together, and ensuring that our industries remain competitive. By investing €450 million in public funds in the Institutes for Research and Technology (IRTs) and the Institutes for the Energy Transition (ITEs), which develop technology research partnerships that work in synergy with public research, our companies can look to the future with renewed vigor and put our economy on the path to resilience and sustainability," said Frédérique Vidal.
"For seven years, b<>com has been proving that it can keep the commitments it has made to the national government alongside its industrial and academic partners and local governments. This new round of public investment, which was expected, is critical to continuing b<>com's growth as it looks to the long term and faces global competition. b<>com can already point to major successes with companies such as Viaccess-Orca, Aviwest, Human Design Group, and EVS Media Infrastructure, which sell the technological ingredients it has developed within its teams. Its international reach enables it to promote French skills and talents." added Bertrand Guilbaud.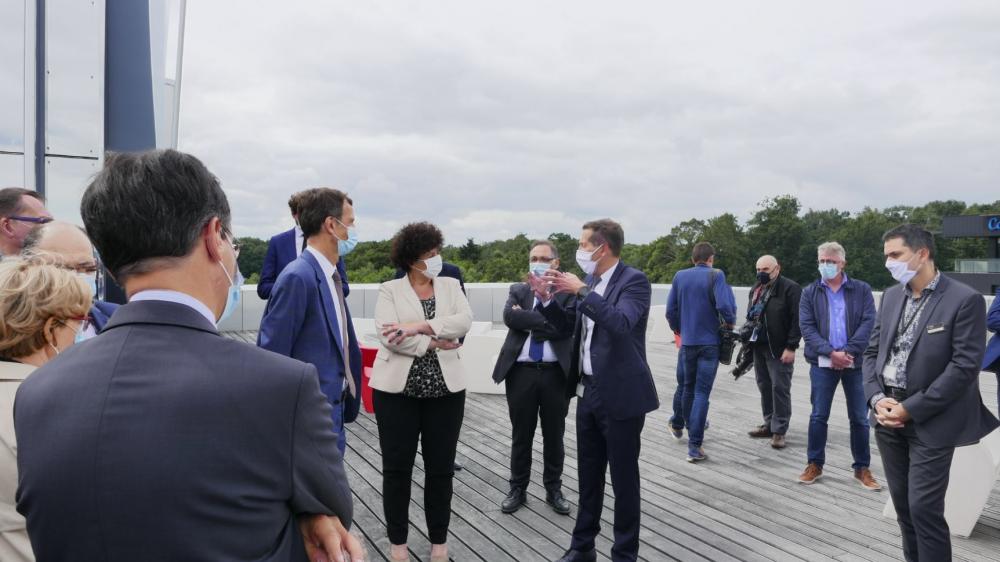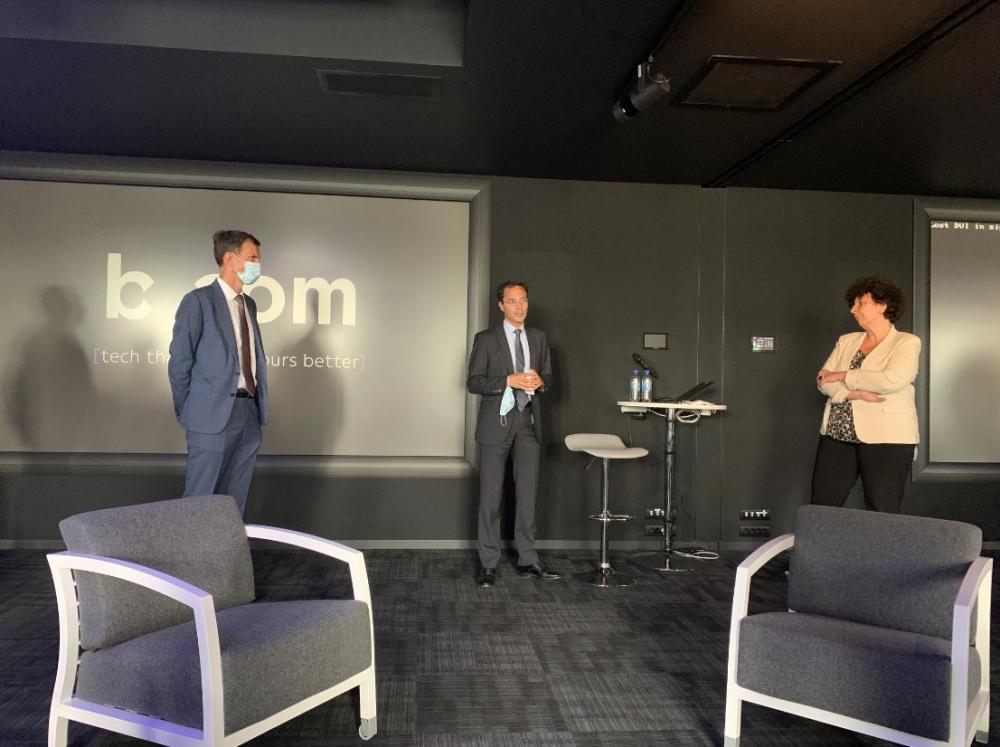 During her visit, the Minister also attended demonstrations of the latest technological innovations developed by b<>com: Remote collaboration using virtual reality, holography for 3D visualization, video piracy prevention, an emergency room patient flow prediction solution, and a 5G experimentation platform.
"Today I saw world-class technology demos. More than ever, innovation is central to recovery and to our success," said Ms. Vidal.
"Innovation from technology research is more critical to the global recovery than ever. We are delighted that we were able to present our latest solutions to the Minister and show her how very committed our teams are," explained Bertrand Guilbaud, the CEO of b<>com. "The health crisis has tested our flexibility and adaptability. Projects that were set to begin in several months have finally gotten underway! In these unusual times, we must all be more inventive in order to think outside the box and suggest alternatives that will make the difference to our clients, members, and teams."