What is the mission of TDF?
For 40 years, TDF, which now has over 2000 employees, has been a partner of media and telecoms for infrastructure solutions. With its 10,000 sites, its ultra-high-speed network, its technical platforms and its expertise, TDF broadcasts 35 DTT channels and 900 FM radio stations while also deploying the networks of the four largest French mobile phone operators.
Why did you join b<>com? 
There were two main motives that led TDF to join b<>com. The first was the opportunity to create value by pooling skillsfrom the private sector (large groups and small/medium businesses) and academia. This pool of skills is beneficial to us in several ways. First, it provides additional R&D to our internal resources. Next, it allows us to share knowledge, be on the cutting edge in terms of technological monitoring, and offer our engineers opportunities for development. This pool is also a source of business prospects for TDF. The second motive is creating intellectual property assets (IP) that provide lasting resources for the company. Along these lines, we are currently working on creating an SAS company with b<>com to generate value from IP.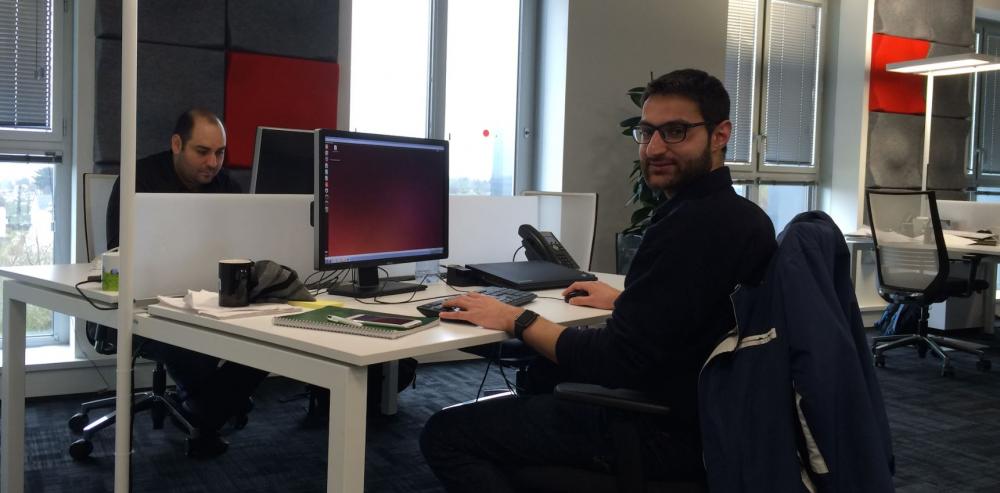 Where are you in your collaboration with b<>com?
The collaboration with b<>com was reaffirmed a few months ago with the desire to invest further. The first few years' experience has proven very positive for our graduate students there, with a remarkable presentation by Pape Abdoulaye Fam on the cooperation of broadcast and telecom networks and a patent filed by Thibault Biatek for transcoding and scalability in HEVC. Given these early results, we have sought to renew our commitment by substantially increasing the human resources assigned to b<>com. Ultimately, two TDF engineers and four grad students will be working there. The collaboration with b<>com has also led to our purchase of a study on distributed cloud architecture and the acquisition of the b<>com *UltraPlayer* solution (4k player), which is useful for our own work. Finally, we are always enthusiastic about providing b<>com with our expertise in integrating experimentation platforms in fields as diverse as the future of terrestrial broadcasting, the Internet of Things, and 5G.