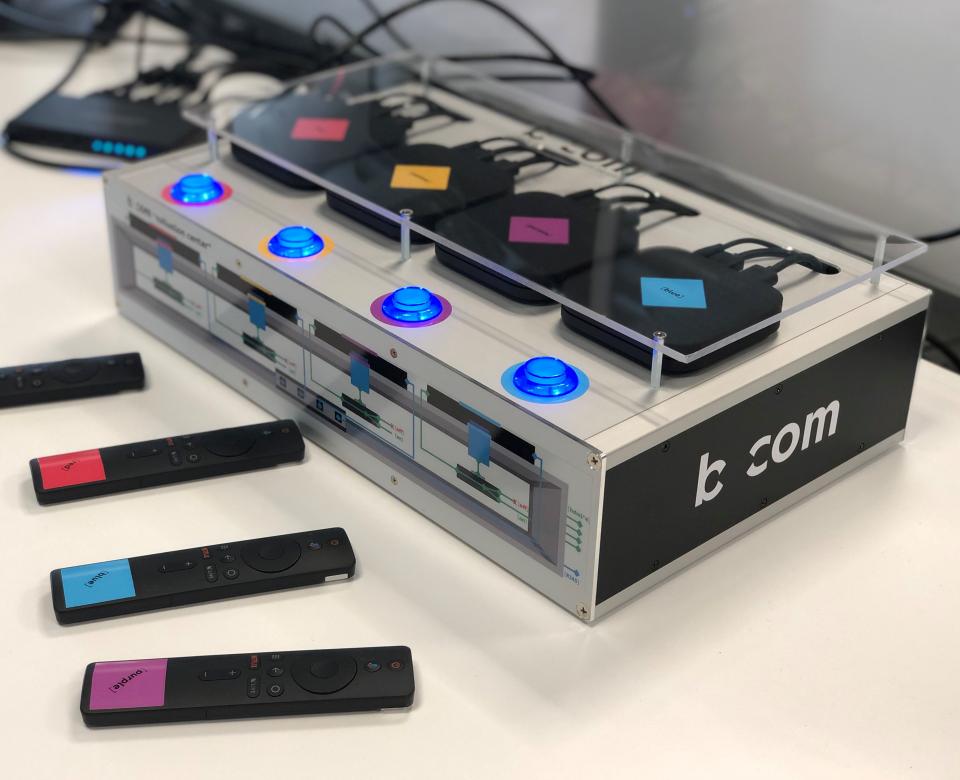 Webinar
Did you miss the webinar? Gaëtan gives you 3 good reasons to watch the replay:​
1. Don't lose any more money due to illegal streaming
Streaming video consumption is constantly increasing, and with the return of sports events, the battle for content security continues.
The market for pay TV is promising, but at the same time, illegal streaming services are proliferating.
This is a real challenge which b<>com and Viaccess Orca wanted to tackle by proposing a new approach to digital watermarking. It is specially designed to prevent piracy of live content. This technology combines zero latency, automatic detection of pirates (without manual intervention), and robustness.
2. Choose a long-term security system for your content
The goal is to always be one step ahead of the hackers. It is therefore essential that this solution constantly adapts to the advances made by pirates. When a live event is illegally rebroadcast, multiple algorithms spring in action to identify and stop the problematic streams. From the outset, the platform has been designed to accommodate the new algorithms that b<>com will produce and offer renewable security for the long term.
3. Any source of piracy can be identified in less than 15 minutes
The b<>com/VO solution can identify and act on any type of live piracy, including the most complex kinds such as collusion attacks. This is a form of collaborative piracy where several pirates – which means several video terminals – pool and mix their copies. They then forge a new blank copy and retransmit it on an illegal streaming service.
In minutes, the retransmitted sources are identified and the VO services can take action.
Don't wait any longer <click here> to access the replay​ on VO's website.