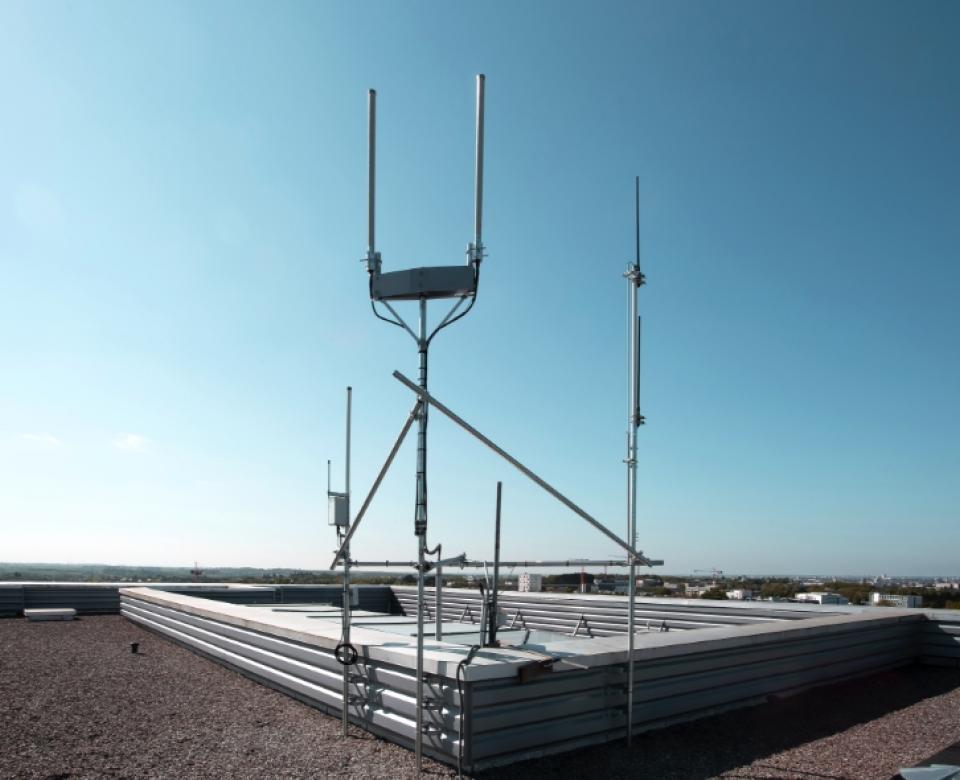 Expert column
Michel, what can you tell us about b<>com *xG Testbed* services?
With this offer, you can access environments dedicated to 5G and IoT testbeds and trials, from early integration up to field trials. All the features are pre-installed, from the network core to the radio access. The testbed relies in-house infrastructure that includes a private cloud as well as interior and exterior radio access networks with Wi-Fi, 4G LTE, 5G, and IoT LoRa. Highly secure and multi-tenant, it makes it possible to conduct tests at scale until outside coverage is achieved. The platform is operated according to a standard Infrastructure / IaaS (Infrastructure As A Service) / PaaS (Platform As A Service) architecture. All of the data is hosted at b<>com, and the administration is fully integrated. b<>com holds all of the ARCEP permits, allowing clients to focus on their core business.
What are the benefits to clients?
In concrete terms, wireless communication systems are built on functional blocks, similar to LEGO® bricks that are assembled to suit its needs, and specifications from standardization bodies (3GPP, ETSI, etc.). b<>com *xG  Testbed* provides bricks (hardware and software) already assembled and made available, some of which come from b<>com's own research, while others come from the European collaborative research program H2020 5G-PPP in which we are heavily involved, or from open-source communities. The user can choose to use all or some of them and to incorporate its own bricks. This way, clients have an "à la carte" operational environment.
Who are these service meant for?
b<>com *xG Testbed* services are for telecom operators and device makers for interoperability and integration testing, for developers of virtualized network functions, for equipment suppliers, and for security feature developers. It also serves several H2020 European projects, particularly the 5G EVE project whose goal is to develop and test 5G infrastructure in Europe.
What are the use cases?
b<>com *xG Testbed* services are currently being used for 5G testbeds and trials in multiple French and European projects. The industries involved are multiple: 5G in healthcare, 5G for the industry, or for broadcast. Regarding 5G in healthcare, we can mention 5G-TOURS which aims to assess the feasibility of moving to wireless operating rooms thanks to 5G, with gains expected in the flexibility, portability, and sterility of medical devices. On 5G and industry, for instance with the 5G-EVE project, we're testing the private 5G network's ability to be the instrumentation and control network for power outages in a heavily distributed smart grid. Other examples include 5G for the factory with the ARTwin project in connection with the factory of the future. We're testing out the concept of "digital twins" (synchronizing the theoretical digital model with the physical reality on the ground) with the capabilities of private 5G and related technologies (local cloud, augmented reality) to make the jobs of "augmented" maintenance technicians on service calls easier.