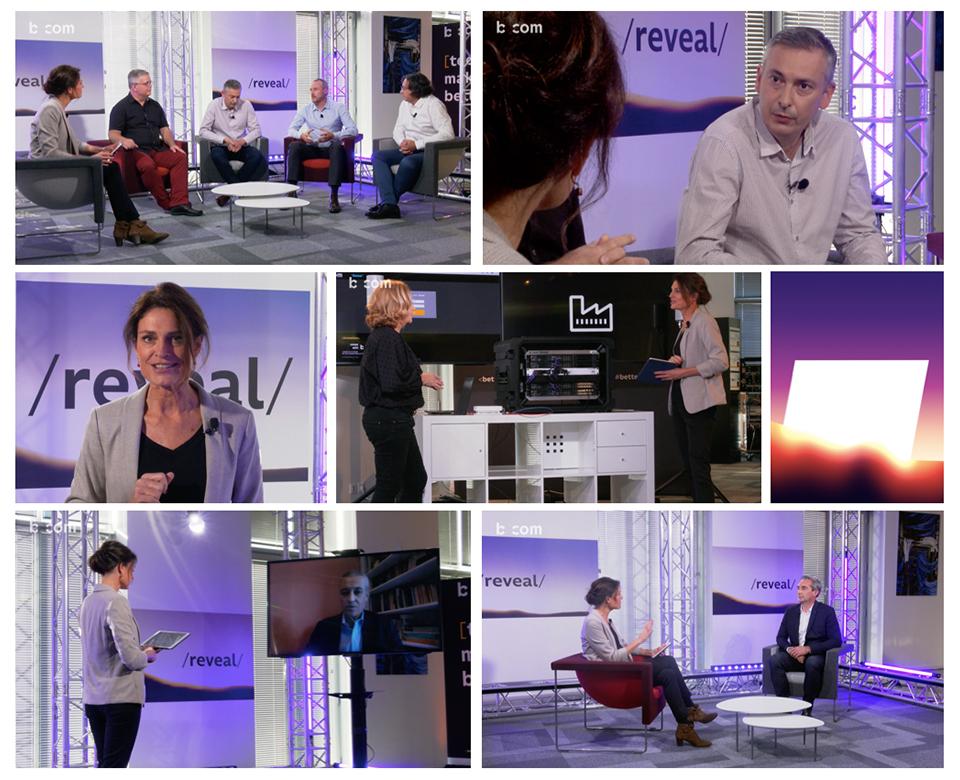 Video
On the program of 60 minutes:
The first feedback from the pioneers of private 5G for industrial applications: ACOME, EDF, LACROIX, TV2 Danmark, SNCF, TDF
An exclusive briefing on European and global market forecasts by IDC.
Benefits for your company
The new "starter kit" deployment demo of the private 5G network solution, b<>com *Dome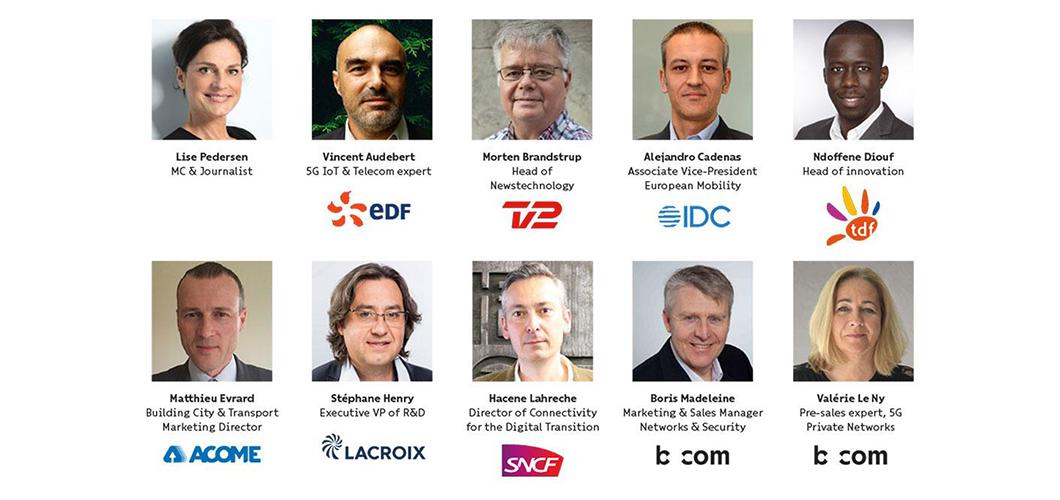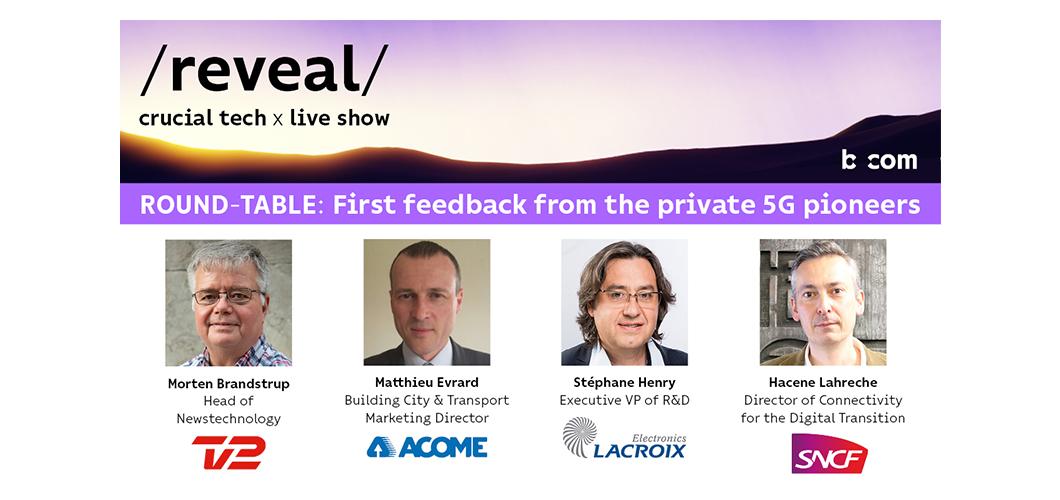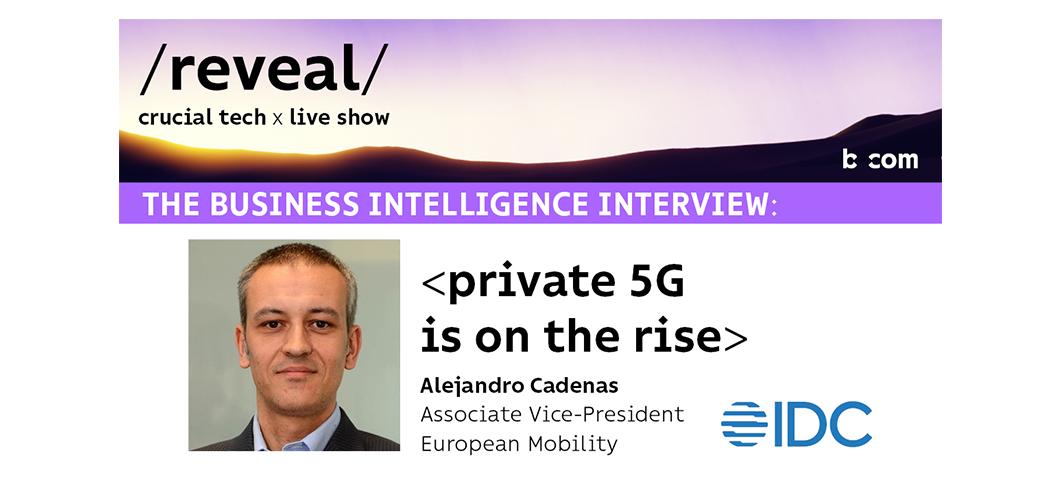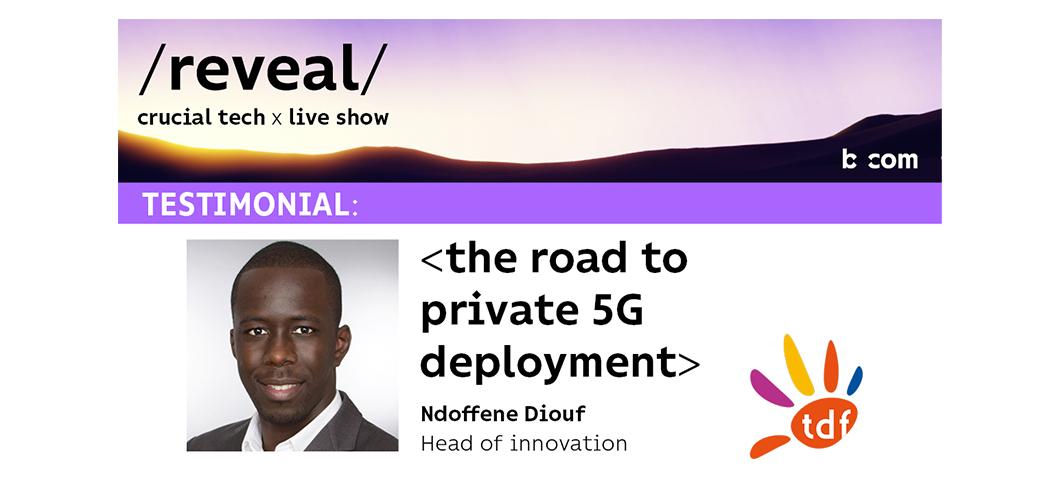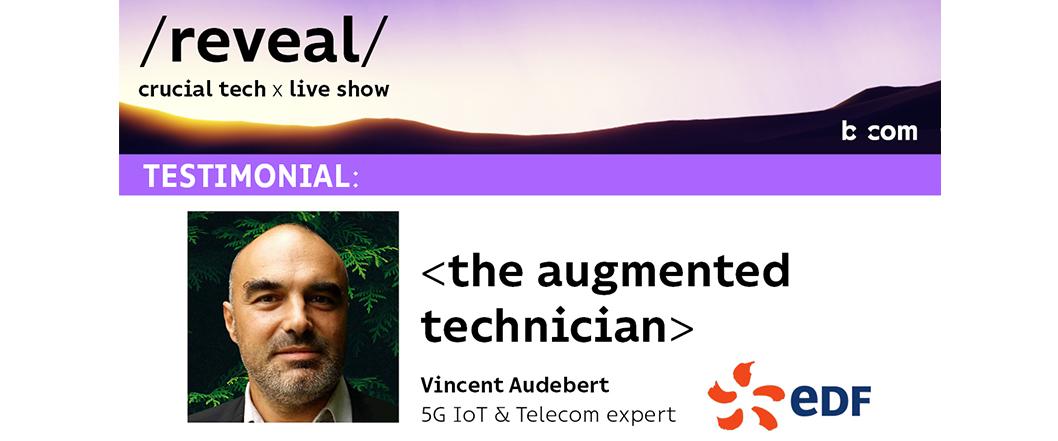 Transcribed excerpt from the panel discussion "Early feedback from private 5G pioneers."
Well, hello everyone and thank you very much for being with us for this second /reveal/ show, we're gonna talk about the diversity of industry 4.0 use cases addressed by private 5G networks. And we have a stellar panel with us here today. I'm gonna start with Morten Brandstrup. You are head of news technology at TV2 Denmark. And we have to your left Hacene Lahreche, director of connectivity for digital transition at SNCF.  We have Matthieu Evrad, building city and transport marketing director at ACOME. And we have Stephan Henry, executive vice president at Lacroix. Thank you for being with us.
So my first question to you, gentlemen, when did you start to get interested in the potential of 5G, especially private 5G. Martin?
Well, it's, it's part of a long-term journey we have been on since we started using it, especially for news. So since 2010, we have used that technology and we totally changed how we can do things. So when the opportunity came to actually start to discover what 5G is about, we jumped into that and that means we are now part of a consortium, during an EU horizon project called 5G records where we are together with other broadcasters, BCI, and EBU are discovering what is the potential and how can we take the mobile network to this next level and actually use it in our production environment, which is a studio or a venue, which is very similar to a factory setup basically. So we, we are in, in the phase actually testing stuff at the moment.
Okay, fantastic. Henry, what about, what's your take on this, how's it taking place in your company?
Yeah, in Lacroix we have a double positioning. We, on one side, are developing products that are used to manage remotely network, like, water network, electricity network, lighting, and public lighting networks. And on the other side, we also have some manufacturers where we developed and produced the product for our customers. And two years ago, we saw that by creating a new factory, it might be interesting to test what the 5G would be for us in the factory. And that's what we started to think about. And then we thought about what kind of 5G we will use for the other activities, city and environment.
And, at SNCF, when did you start to get interested in the private 5G?
Well, it's a long story because, you know, SNCF is an old group on the, we have had expertise in mobile networks since their inception, historically they used for security, the so-called PMR. So profile mobile radio network, and also for the traffic railroad operation. So this is the GSMR on that ongoing version in 5G, which is the FRMCs, future railway mobile communication systems. In fact, we started to think about initial network connectivity with 5G since the regulator opened frequencies for this purpose. So for us, the 2.60GHz band is certainly a game changer, but we're also interested in other frequency bands, typically the 20 and also the 3.8 because we think that there is a portfolio of frequencies needed for the industry to do something that will really enable connectivity for the industry. So we are looking at this since 2020 on actually evaluating 5G networks, both for the train station and for industry centers.
>> To obtain the complete video of the round table but also the other parts of this 2nd edition of /reveal/, do not hesitate to contact us via this form: