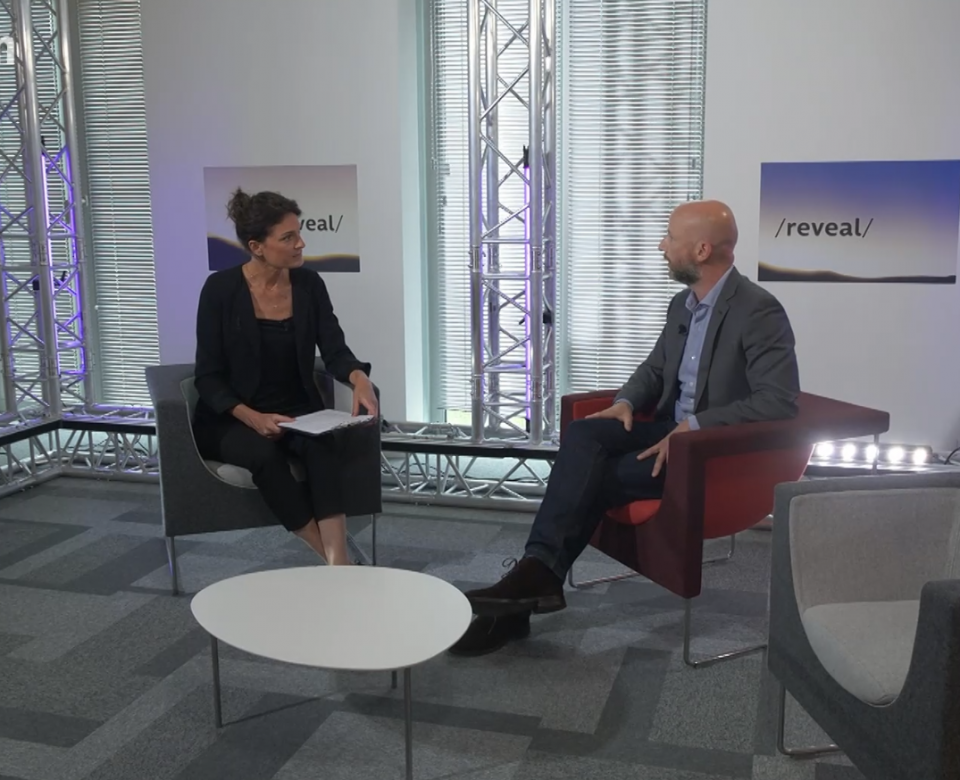 Video
Discover the program
Latest cyber trends: the expert interview with Gaëtan Le Guelvouit, Trust & Security Lab manager
The "Cyber Tech meets Healthcare" demo: Introducing b<>com *Serenity*, the multi-factor authentication transparent technology for hospitals
Carole Le Goff, Health industry referent

Gaëtan Le Guelvouit, Trust & Security Lab manager
Missed the event? Here is a glimpse!
The word of the cybersecurity expert
What kind of trends have you observe in terms of cyberattack defense?
First, the national French security agency told us that the security threat increased by four times during the Covid crisis. To answer, I would talk about two main trends.
The first one is Ransomware. It is a very popular tool used by attacker because it's cheap, easy to get and unfortunately it's very efficient. It can block a production chain.
The second trend is what I would call 'disinformation' or fake news. It is a mix of the use of social networks and fake content generator like images, videos and even voices. People create fake and realistic news using this tool. So, I think in a near future, we will need tools to detect this kind of false information and also we need to educate people to detect them. 
Is artificial intelligence a tool for cybersecurity?
Of course, artificial intelligence can be very useful for cybersecurity but we also need to understand how it works, how and why the decisions are made. We don't want to launch a Terminator especially in the security field. So, we must also secure the AI itself because we must avoid learning bias and we must be able to detect bad door in artificial intelligence.