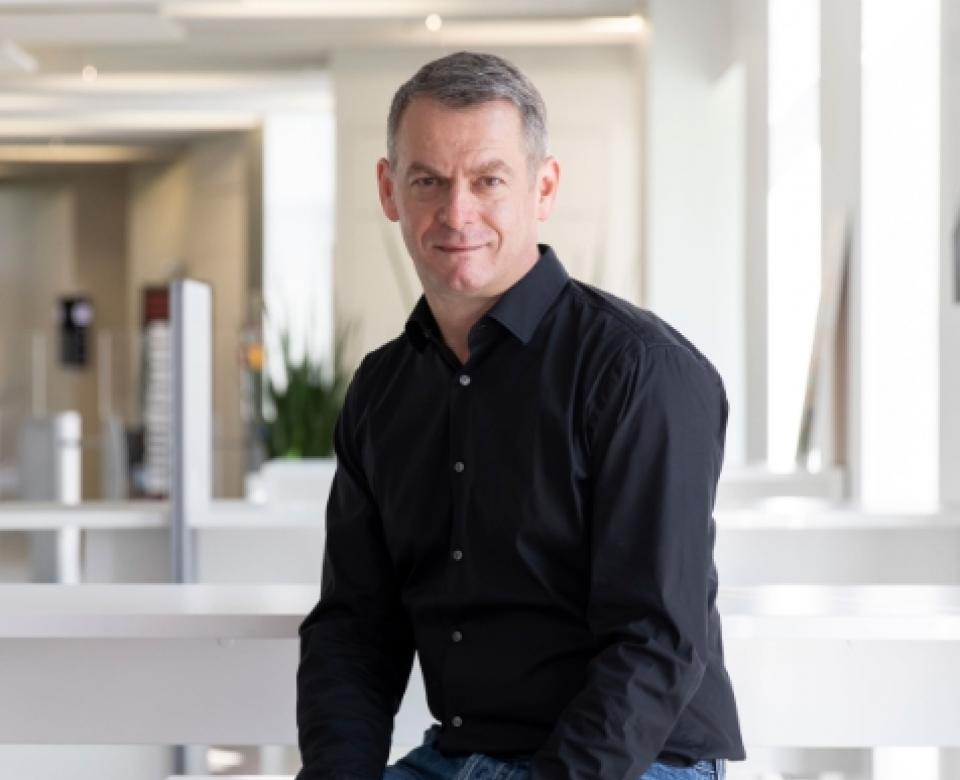 Expert column
Why has b<>com chosen to get into the well-trodden ground of AI?
In early 2019, we chose to combine all of our existing AI activities within a single lab with the goal of developing our skills and encouraging synergies, out of a desire for excellence. But the subject of AI has already been present at b<>com since its creation! With respect to the industries that we target and issues driven by the digital transition, given our technical expertise, AI is a strategic investment that we have jointly made with our investor members and partners. Furthermore, considering our technology transfer goals, it's important to stand out in competitive landscapes for the industries that we target, and the issue of AI cannot be avoided. b<>com therefore offers a high-end range of skills and expertise: Technical understanding and assistance in AI problem analysis, knowledge of statistical learning tools and platforms, proficiency in statistical approaches, advanced mastery of AI engineering, etc. As a result, an AI implementation can be transferred, meaning that it is commercially usable and viable over the long term. Finally, one mission of b<>com is also to contribute to developing talents that will then feed into the world of industry, hence the effort spent on integrating theses, internships, and work placement for students.
What research is currently being done on the subject of Artificial Intelligence?
We have a threefold approach. First, AI as a technological choice compared to more traditional heuristic approaches, treating it undogmatically with clear eyes, especially when the goal is at improving the performance of certain existing technologies. Typical areas where we are carrying out this work include sound and image processing, video compression, computer vision, and cognitive state prediction by measuring physiological signals.
Second is the use of AI as an approach for developing a solution to a problem, for which modeling is complex. This approach is closely tied to the use of data, whether personal or corporate, with a major focus on health care. It relies on deep expertise in statistics. For instance, b<>com is developing an original solution to predict hospital emergency room intake flows. Another example is automatic language processing and the development of a component that can extract structured data from medical reports.
Third, and currently in development, is our focus on cybersecurity issues, including both the use of AI for cybersecurity and cybersecurity for AI itself: Multi-factor authentication, anomaly detection, trusted zones for data processing, etc.
Besides these technological aspects, b<>com is also investing in societal aspects related to artificial intelligence. We have invested in issues like the right to be forgotten and are now moving forward on the subject of consent in the use of personal data. Why implement a legal arsenal (GDPR) without having the corresponding technological tools from a security perspective? b<>com is also investing in the issue of collaboration between humans and machines, including for mental workload, trust, or responsibility. Looking even further, we're working on a more forward-thinking issue, in the area of Human and Social Sciences, namely the role of artificial intelligence in how the world of work will change between now and 2031.  As such, we've spent the year building ties with researchers in Québec, particularly the Observatoire de l'IA, which is at the cutting edge of ethical issues and explainability.
Why did you sign the Montreal declaration?
When we reorganized our activities, the corresponding internal program listed the guideline of "responsible AI" as one of our ambitions. For instance, b<>com is aware of the issue of energy efficiency raised by AI. Do we pay a price for the rapid proliferation of AI in terms of its impact on power consumption? What technological issues are involved? Furthermore, through the very identity of b<>com, its model, its values, and its striving for the common good, we completely believe in the three goals set by the declaration and all of the principles that it lays out. This is why it made perfect sense for us to join it.