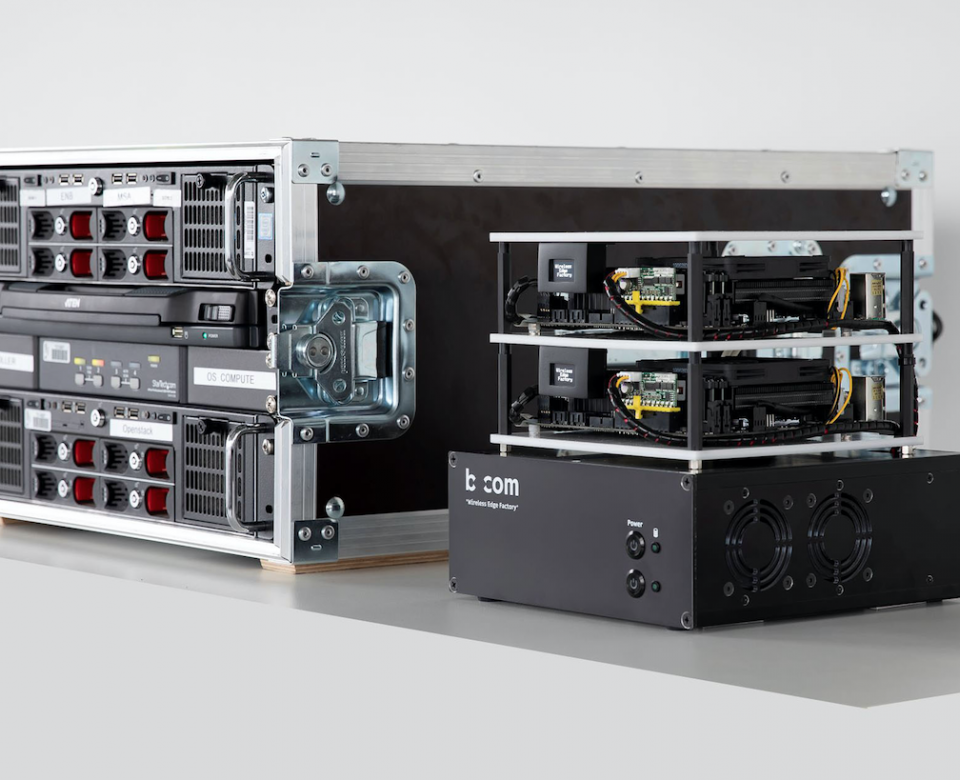 Expert column
What is Edge Computing?
The term "Edge Computing" is not a new one. In concrete terms, it means being able to locally process the information collected; local referring to a town or region. As such, CDNs (content delivery networks) are already an Edge Computing architecture. That said, the explosion in video traffic and the Internet of Things as well as the limited capacity of core networks is driving data processing closer and closer to users or objects in real time.  If you take the example of surveillance videos, Edge Computing will make it possible to collectively process all videos and upload into the cloud only "unusual" events so that they can be viewed. The goal here is to transmit only important data.
What are the main benefits of Edge Computing?
The first benefit is reducing the quantity of data. Edge Computing makes it possible to store only important data in the cloud. This ends up reducing the flow of data and unclogging networks. A very large increase in IoT data is expected for 2020. Edge Computing, via a smart data extraction, will help avoid the overuse of core networks.
The second benefit is unquestionably the performance improvement. By being physically close to users, lag times are shorter and performance is better. Taking the health care sector as an example, Augmented Reality applications that allow for less invasive operations by combining optical video streams and ultrasound images, represent the future of non-invasive surgery. For such operations, the ultimate goal is to perfectly synchronize the surgeon's actions and the images. Edge Computing can help reduce this lag time even though a large share of it now comes from application processing (video compression, merging, display). We currently have a 150-millisecond delay end-to-end. The ideal would be to get down to a few milliseconds in order to enable more natural surgical procedures and expand this technique to a greater number of operations.
And the challenges?
First off, there is a real hardware challenge. If you want short lag, it's critical to have servers very close to the user throughout France. Beyond the complexity of deployment, and the ability to provide homogeneous application environments, there is a real ecological challenge, particularly when it comes to cooling, which is of particular concern to the southern regions of France.
Furthermore, it's necessary for platforms to be open so that developers can easily deploy their technologies. But openness means potential security issues. For that reason, it will be essential to harmonize security practices to ensure effective, identical protection across the country.
Which of these aspects is b<>com working on?
First, with respect to applications, we're working on the development of Augmented Reality applications, particularly for the operating room of the future as part of the European project 5G-Tours. When it comes to industry, we're also working on maintenance applications for datacenters.
As part of the SME call for projects, we're also working with a local SME, Broadpeak, which wants to deploy nano-CDNs in 5G micro-datacenters close to where users are. The goal is for them to benefit from information reporting (via an API) about the state of the network in order to narrowly adapt the behavior of their nano-CDN and therefore optimize video quality.
Finally, b<>com is also developing a 4G/5G cellular connectivity solution called Cloud Native, which can be deployed through Edge in the same computing environment as the applications. To put it simply, we want to coordinate the automatic Edge deployment of connectivity and applications! Manufacturers will therefore have access to a flexible, affordable, automated solution and will be able to retrieve their data using 5G.