Harmonic Live Summit. Panel discussion: "Advanced Techniques to Optimize HDR Production & Delivery"
from 10:00am to 10:40am CEST
Register
Session 1: 10:00am – 10:40am GMT / 5:00pm – 5:40pm SGT

Session 2: 9:30am - 10:10am PST / 11:30am – 12:10pm CST
Join this session to hear from Dolby, Harmonic, Phabrix, and b<>com on the innovative techniques to optimize HDR content production and delivery. We'll discuss the nuts and bolts of how to provide the premium experience your subscribers want on every screen.
Hear industry leaders answer the essential questions around enhancing and enabling live video for HDR content.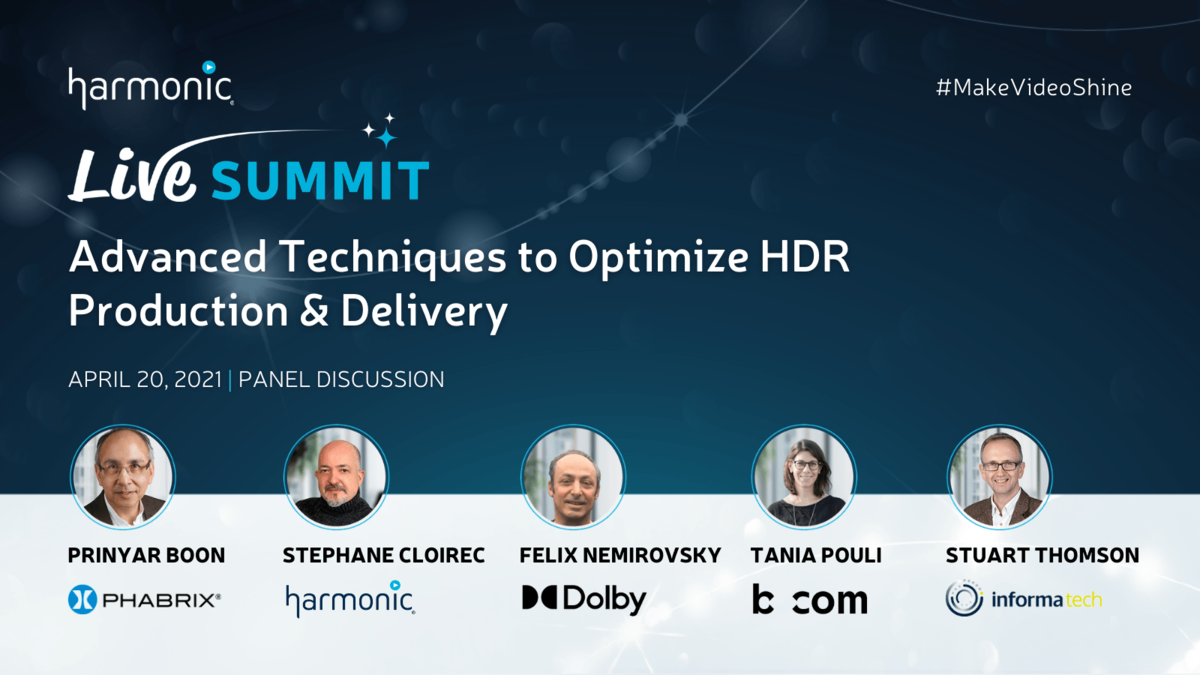 Among other subjects, you'll hear about b<>com *Adaptive HDR Converter* which is the only way to get all the benefits of real-time dynamic and adaptive conversion techniques, without any need for manual adjustment. Based on an intelligent algorithm, this product guarantees an optimal conversion from SDR to HDR, HDR to SDR, or roundtrip, regardless of the video content. The product won a NAB Innovation Award in 2017 and a NAB Product of the Year Award in 2019. Many broadcast professionals including live production solution providers and broadcast network infrastructure specialists as well as video market leaders have chosen to work with b<>com's converter.