Xavier Fornetty
Staff
Marketing & Sales Manager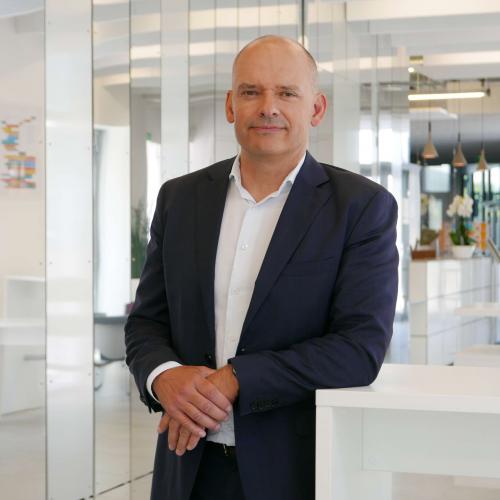 Xavier holds a Master's degree from the University of Paris Jussieu in Networks and Information Systems and a Master of Business Administration (MBA) from EDHEC Business School. He has both technical and business skills.
He started his career at PHILIPS, as a System Engineer International. He opens, supports and develops foreign offices as an expert and manages global projects. Xavier then moved on to sales and product marketing positions. In 1999, he joined NORTEL in London to take care of telecom operators in Europe. Back in France, he took sales responsibilities in the field of Wi-Max and test solutions for telecom operators before accepting a European sales management position at MOTOROLA for radio solutions. Most recently, Xavier was Director of Sales and Business Development at Alleria.
With experience in management, organization, and business development, in various telecom fields in France and internationally, Xavier joined b<>com in May 2022 as a Partner Manager. His mission is to transfer and market the *Dome* solution to strategic partners.