Nicolas Dallery
Board of Directors
Sales and Marketing Director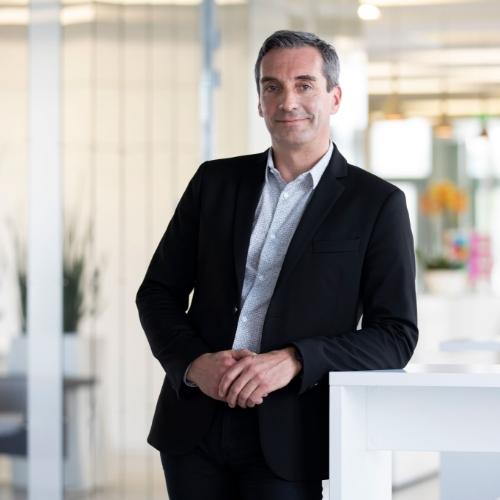 Nicolas Dallery has skills in both technical and commercial fields. He graduated from the École Polytechnique Universitaire in Lille and took a Strategic Leadership Program at Harvard Business School. He developed strong experience in management, organization, and sales development in high-tech fields and abroad.
He started his career at THOMSON BROADCAST SYSTEMS in Italy in 1995, as a sales engineer. There, he created and developed an office for selling the professional video products and services of the THOMSON MULTIMEDIA group. He turned the representative office into a sales subsidiary of GRASS VALLEY, with over 30 employees and €30 million in sales for Southern Europe in late 2006. He gained skills in complex sales, particularly turnkey solutions and maintenance contracts. Once back in France, he took charge of the broadcast TV product line of the TECHNICOLOR group. In 2008, he became General Manager of the Radio/TV Transmission Business Unit, which is spread out on various international sites. He was THOMSON BROADCAST's president of French operations until it was sold to the company Arélis in early 2013. Afterward, Nicolas ventured into consulting on export sales development, transition management, and mergers/acquisitions.
Nicolas joined b<>com in May 2015 as a Sales and Marketing Director. His tasks are to transfer solutions developed by the IRT and bring them to market  but he also serves as a point of contact for organizations that want to join b<>com.