Laurent Launay
Board of Directors
Applications Director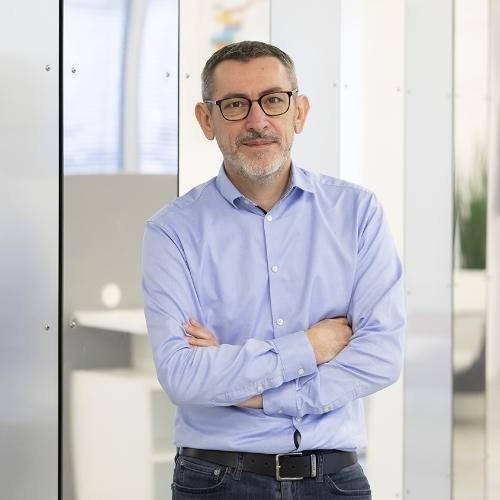 After graduating from the Ecole Centrale Paris, Laurent joined General Electric Healthcare in 1993. There, he obtained a PhD on Image Processing with the INPL and LORIA in Nancy, then held a position as a research engineer in the interventional imaging department. In 2001, as a project manager, he joined the team in charge of developing the Advantage Windows software suite, which offered 3D visualization and advanced analysis tools to radiologists and surgeons. He then successively held the positions of Principal Engineer, Software Manager and Portfolio Manager. He went on to contribute to the growth of the application product portfolio for cardiology, oncology, functional imaging, and interventional and surgical planning.
His fields of expertise are image processing, 3D reconstruction, clinical software development, and medical devices.
Laurent joined b<>com in April 2017. After holding the position of Immersive & Medical Technologies lab Manager, he became Director of the "Applications" domain in October 2019.