Bertrand Guilbaud
Board of Directors
CEO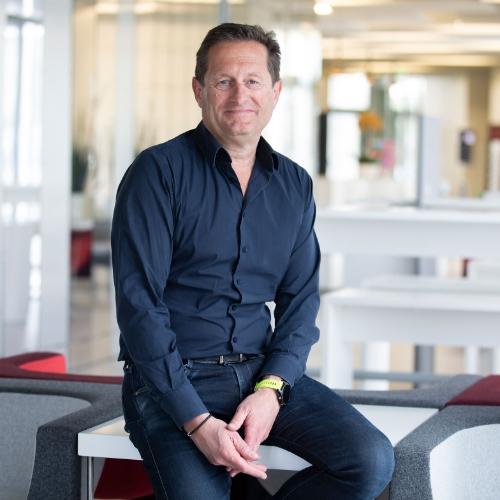 Bertrand Guilbaud has been the Chief Executive Officer of the b<>com Institute of Research and Technology since it was created in November 2012. As leader, Bertrand originally focused on hiring talented people motivated by this uncommon project and on creating and deploying the tools they needed to work, a key factor to success, with his eyes set on a lofty goal: to make b<>com an international standard-bearer for innovation in its chosen fields. His philosophy of action, based on giving researcher and engineers responsibility and autonomy, combines a strategy of influencing standardization, technological excellence, and market pragmatism. 
Under his impetus, b<>com quickly set itself apart in the research ecosystem by exhibiting its earliest solutions and ingredients at major trade shows. In 2017, the IRT could boast of about forty technology transfers, more than 200 published papers, and work on next-generation imaging that had won the Technology Innovation Award at the NAB Show, a major event for broadcasting professionals.
He began his career in 1986 at the Thomson-CSF Group (Thalès) in the field of radar, and then shifted, still within Thomson-CSG (Technicolor), from technological research applied to video, sound, and telecommunications to senior management of a global product line. In 2009, he became the head of the Images & Réseaux business cluster for four years. It was in this role that he spotted the opportunity to build b<>com and promote the project for its shareholder-members.
With degrees from Supélec and the University of Rennes, and an Executive MBA, this unconventional manager enjoys talking about what makes his teams so adept. A strong defender of diverse skills and gender equity, who is committed to promoting France, Brittany, and Rennes, where he lives, he is also passionate about sports, technology, and travel.